Way back in January 2013, Chicago-based startup Central Standard Timing launched a Kickstarter campaign for the CST-01 described as the "the world's thinnest watch." The cool looking mock ups, even with no production prototype, wooed many to support this project.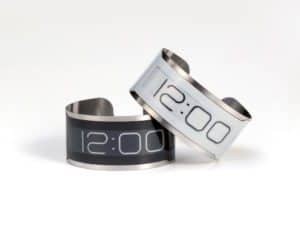 The flexible cuff watch was said to be 0.8 mm thick and using an e-ink display. According to the campaign page, its minimalist style had no buttons or knobs, with the base station handling most of the work, charging the device and allowing users to change to a 24-hour format.
This was a big crowdfunding hit. CST-01 collected more than $1 million from about 8,000 backers.  The total raised was four times its original $200,000 goal.
Jump to today and two years later there is no watch. Co-creators Dave Vondle and Jerry O'Leary of Central Standard Time recently announced that they have ran out of funds during the production portion and won't be delivering any of the purchased watches:
 "Production numbers and speed of production are much lower than estimated, initial production was initially estimated at 1,000 – 2,000 units per week from our manufacturer. The production line is far from running at full efficiency as we encounter issues and have to install additional steps for testing. That estimate is currently at 200 units per week. As we work on the line training operators, actual production including yield was only 130 over the past 2 weeks."
"We kept the first batch small in order to see how the watches did in the field. Unfortunately, we had a higher percentage of failures and returns than we were comfortable with. In order to prevent shipping more unreliable products, we went back through the steps of the production process to find where those errors were and added more testing to ensure that we ship robust units. This process added more delays to our goal of getting units out the door. We continue to work on our process in order to get our yield and costs into a range that will enable us to ship to our backers with the amount of parts we have on hand."
What does this mean to backers? Here we go:
"We get a cumulative yield of 55%-56%. with all the testing that is necessary this is very time consuming and requires real human attention at every step of the process. In cold cash terms it balloons the parts and labor cost to around $300. The low yield effectively doubles the production costs. This is obviously something we need to improve in order to be able to deliver rewards to everyone.  If we kept the line running with the yield we are seeing, we would not be have enough parts to send to all the backers.

We understand your frustration and hope that by pulling back the curtain to talk about the problems we have encountered, we will be able to communicate what is keeping us from getting these watches out currently.  We will continue to be as transparent as possible in future updates."
The Central Standard Time team produced a graph that showed what happened, along with the pass fail percentages at each production and testing stage.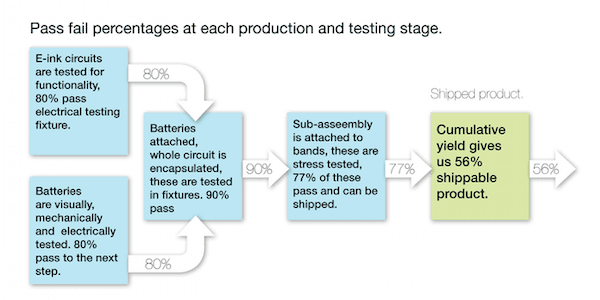 As customers continue to flood the campaign's page with accusations of  Vondle and O'Leary scamming, along with refund demands (understandable), the creators shared where the funds went:
"As many of you are asking about refunds, we wanted to open the books so you can see where the money you've contributed has been applied."

"The money has mostly gone into development, tooling, and purchasing the parts that go into making the watch and charger. We have included detailed pie charts below showing money in and money out."

"The money spent was separated into into two groups. The first group, money from Kickstarter and pre-orders, was used exclusively for tooling, parts, and development costs of the CST-01. The second group is the additional investment, which we used for our operational expenses. We split our expenses up this way to ensure that your contribution was unequivocally used on the specific manufacturing costs of the CST-01."

"The first chunk of money went to Kickstarter and Amazon fees. This was for hosting the campaign and processing payments. This was roughly $100k. The money we received from the campaign was $923,634."

"The Validation, R&D, Shipping & Start Up Costs bucket covers things like creating programming and test fixtures, experimentation of adhesives and materials, test tools for proving out the encapsulation process, sample batteries for evaluation, sample metal bands, and evaluation circuit boards."

"The largest slice was spent on parts for the watch and the associated tooling. Big-ticket items are the E-Ink display, batteries, battery-management ICs, microcontrollers and clock crystals. Tooling includes injection mold tools for the plastics, dies to form metal bands, diecut tools for trimming circuits, ultrasonic weld tools, and a custom machine for applying adhesives and encapsulants."
And, of course, they provided more graphs: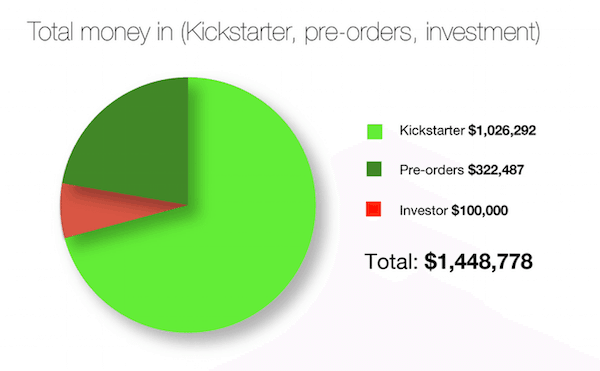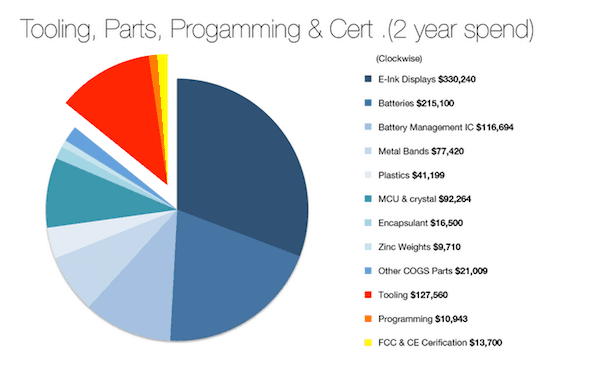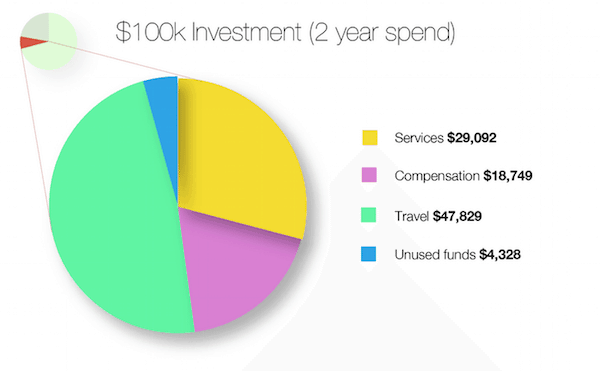 Unfortunately for anyone that pre-ordered the CST watch, a once promising crowdfunded project has turned into vaporwear.

Have a crowdfunding offering you'd like to share? Submit an offering for consideration using our Submit a Tip form and we may share it on our site!

Sponsored Links by DQ Promote