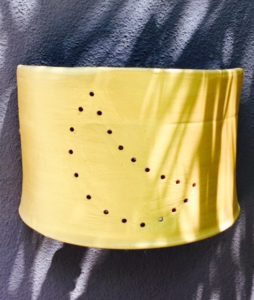 With warm weather finally here (for much of the US) it is time to start polishing up the grill to enjoy outdoor cooking. Gas or charcoal is the option most of us use today, but GoSun is now providing a 3rd option – powered by the sun.
GoSun Grill is described as a "breakthrough" in a  fuel fee cooker.  The device uses polished, mirrored, aluminum reflectors to generate temperatures up to 500 degrees (F).  No more running to purchase a cylinder of propane or cleaning up a charcoal mess, GoSun claims to cook faster than a grill.  The device is easily transportable too so take it with you on camping trips or tailgate party.  Yes you do need the sun to power this cooker but the team at GoSun have designed a unique type of battery that stores heat during the day so you may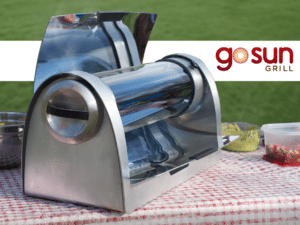 cook at night. GoSun is focusing on creating the most efficient and affordable solution and view this project as part of a much broader, global movement to promote clean cooking around the world thus removing dependency on dirty fuel and reducing pollution.
Crowdfunding now on Kickstarter, this one has more than doubled its initial $140,000 goal.
If you are someone that uses pencil's in your chosen career or simply enjoy sketching away using graphite, you will appreciate this next campaign.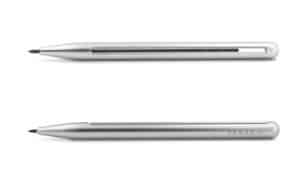 PENXO has designed a simple, minimalist pencil that is pure elegance in style and function.  A Kickstarter staff pick and winner of the reddot design award, "best of the best" for 2015, PENXO is perfect for students, artists and designers.  The aluminum unibody makes it easy to view how much lead is left in your pencil while allowing you to quickly refill or adjust.  The creators of this project have removed all moving parts delivering functionality at its most basic level.
Launched just this past week (May 6th), the funding goal was set at $8,800.  Today over 1300 backers have pushed this one over $70,000.  Crowdfunding on Kickstarter now.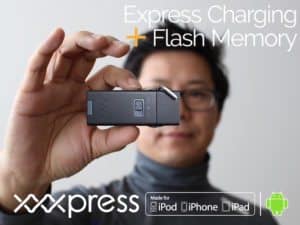 The never ending cycle of charging multiple mobile devices means a jumble of cables and adapters. I personally port around two iPads, two mobile phones along with additional batteries and a mobile modem. All of these devices demand constant charging.  Typically the ports on my laptop are topped to capacity.  Wouldn't it be nicer to charge things faster?
Bricwave express is a device that claims to boost charging speeds by up to twice the standard cable speed. Their cable has been packaged with an integrated flash drive (up to 64GB) so you can quickly swap files on the go. The creators claim this is a "first ever" – while I cannot confirm that veracity of this statement – what they have created, certainly makes sense.  As someone who travels regularly, the Bricwave will be the perfect addition to my mobile kit.
Raising funds on Kickstarter, this one will definitely beat its $20,000 crowdfunding goal.
---
Easier, faster and more delicious, this fuel-free cooker can bake, boil or fry a meal for eight, using only the Sun… day or night
The GoSun Grill is a breakthrough fuel-free cooker, making a meal for eight as fast as a grill, but without the need to monitor your food or clean up the mess.
Faster Than A Grill: When combined with our patent-pending phase change Thermal Battery, heat saved from the Sun is instantly available whenever you're ready
No Carbon Crud: No dirty fuel makes transportation easy and cleanup a breeze
Goes Everywhere: Deck, boat, park, beach or kitchen, simply fold down the reflectors and go, even while cooking
Cooks Everything: Bake, roast, steam and boil, anything's possible
Even At Night: Store the heat of the Sun to cook any time with our patent pending phase change Thermal Battery
Delicious + Nutritious: Cooking evenly from 360 degrees, and retaining your food's moisture, you will taste the difference
Ridiculously Easy To Use: Load the tray, open the reflectors and relax
Penxo is a minimalist 2mm lead holder with no springs, buttons, or mechanical parts.
Penxo is a minimalist 2mm lead holder pencil with no springs, buttons, or mechanical parts. It is beautifully simple, stylish and intuitively unique on its handling. Precision milled with a single block of aircraft grade aluminium, it pays homage to the traditional wooden pencils that have been used by designers, artists and students for centuries.
"FIRST EVER EXPRESS CHARGING CABLE INTEGRATED FLASH DRIVE" Patent Pended High-speed Charging and Data Back-up Solution.
BRICWAVE Xpress integrates its "USB flash drive" and "High-speed charging cable" features in one compact format!
Have a crowdfunding offering you'd like to share? Submit an offering for consideration using our Submit a Tip form and we may share it on our site!