Karma, a platform that makes it easy to determine the reliability of people online through the use of its Karma Score, is launching out of private and into public beta today. The Karma Score's unique algorithm makes it an ideal benchmark for the peer-to-peer community.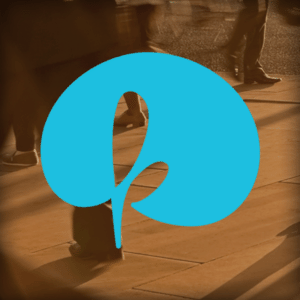 With today's launch into public beta, Karma is adding support for Craigslist, which will be the first way to measure user reputation on the marketplace. The platform also currently supports Airbnb, DogVacay, eBay, Etsy, RelayRides and Vayable and is able to provide social verification through LinkedIn, Twitter, Facebook and Foursquare.
Karma calculates users' Karma Scores through social verification, online reviews from supported peer-to-peer sites and "vouches" from other Karma users. It seamlessly integrates the Karma Score into users' peer-to-peer profiles with its browser extension. Recent online reviews are weighted more than older ones and have a larger impact on your score. The weight of reviews varies from site to site based on the level of personal interaction for the service. For example, a home-sharing site review will impact the score more than an e-commerce site.
The Karma Browser Extension, which is available for Chrome and Firefox, makes it easy for users to take their reputation anywhere for the first time ever and for customers to easily see the reliability of others on the sites they already use. It's the first reputation-focused browser extension built with consumers in mind.
Zach Schiff-Abrams, co-founder and CEO of Karma, stated:
"From the Airbnb host with no reviews, to the avid Craigslist furniture seller with a dozen listings, we're filling in the holes that exist in the reputations of those interacting online by connecting all of their digital presences. We've focused on making the platform easy to use, too, with our browser extension. Instead of expecting users to develop a new habit and take the extra step of going to our website every time they want to see someone's level of reliability, the extension brings the Karma Score to you on the peer-to-peer sites you already use. By easily alleviating the hesitancy consumers have in using a service or purchasing goods online, Karma makes it easy and less intimidating to take online connections offline."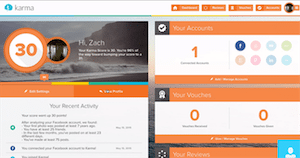 A 2014 study from the journal Psychological Science found that public trust has dwindled considerably since the 1970s. The data found that while 46% of adult Americans believed that "most people can be trusted" in 1972-1974, only 33% agreed in 2010-2012. Generation Y trusts even less. The study found 32% of 12th graders agreed that "most people can be trusted" in 1976-1978, but only 18% did so in 2010-2012. The lack of trust in the modern age shows a critical need for a platform like Karma that can begin building trust among people again.

Karma's advisory board includes Mich Mathews, the former CMO of Microsoft, Nick Grouf, the founder of SpotRunner, and Eva Ho, General Partner at Susa Ventures. It has raised $800,000 from angels and seed investors led by Great Oaks Venture Capital with participation from Wildwood Capital UK.

Sponsored Links by DQ Promote