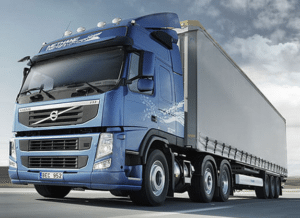 Auto China's K-Lend, a peer to peer lending platform for vehicle financing, has just published an update for Q1 2015 operations.
The Company announced that it recorded 1,180 new leases of commercial vehicles (primarily Class 8 heavy trucks) as part of the Company's sales-type leasing program in the first quarter of 2015, compared to 2,802 vehicles leased in the first quarter of 2014, as a result of the Company's increasing emphasis on the development of its new Internet-based financing businesses. At March 31, 2015, the Company had 23,069 leased vehicles under its sales-type leasing program. Since launching its commercial vehicle sales and leasing business in March 2008, the Company has leased over 66,000 trucks.
The company reported that K-Lend has originated over RMB 600 million in loans since its initial launch in November 2014. AutoChina created K-Lend to be an online lending marketplace that provides short-term operating capital for SMEs in the transportation industry. K-Lend is a platform through which AutoChina can originate loans and then sell the loans to the public. Currently, individuals may invest on the K-Lend platform and earn an annual interest rate of 6.5% to 8.5%. AutoChina earns origination fees on K-Lend loans.