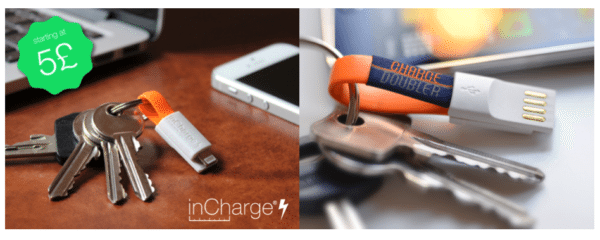 We all want to be able to charge our smartphones faster so when I saw the crowdfunding campaign for ChargeDoubler I thought this was a pretty cool campaign. The "original accelerator" claims up to 2X charging speeds for your iPhone or Android phone by allowing a 1 A current instead of the standard 0.5. The Charge Doubler is a short cord with magnets at each end, designed to clip on your key-ring. Early bird backers signed up for £9 to receive a device that is scheduled to ship in August.
ChargeDoubler was part of the first class of Germany based crowdfunding campaigns and was launched on May 12th.  The campaign set an easily achievable goal of raising $3069 and stands over $38,000 today with weeks left in the campaign.
Now the interesting part.
Back in 2014, InCharge created a keyring charging cable that is now on InDemand on Indiegogo.  The "smallest keyring cable" (IE no charging acceleration) has raised over $423,000 – a substantial amount in the crowdfunding space. On May 10th, InCharge launched a new crowdfunding campaign for InCharge Bolt.  This device claims to double your charging speeds similar to the ChargeDoubler device.  inCharge Bolt has raised over $80,000 from more than 5000 backers – probably boosted in part from the mail list from their ongoing Indiegogo campaign.
So which one came first? And is one product copying the other?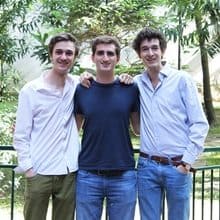 According to Lorenzo, Carlo and Paolo from inCharge;
"We had an original idea and they copied it". The inCharge team states that "unfortunately not everybody has ethics, but we are taking action to protect our intellectual property".
Ok.  Sounds pretty straightforward. But now lets look at the claims of ChargeDoubler.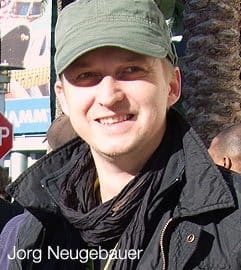 According to project creator Jorg Neugebauer;
"If you are interested in a charge-accelerator cable and ask what is original and what is a copy, the answer is: InCharge is a copy of USB ChargeDoubler and has taken our technique to implement it in their normal usb cable."
Now while it is true that inCharge launched before ChargeDoubler with a two day advantage. But Neugebauer states that ChargeDoubler became publicly known on April 14th and was accepted by Kickstarter by April 29th.  So if  inCharge became aware of the ChargeDoubler product around that date, they may have had sufficient time to rush a competing product to market.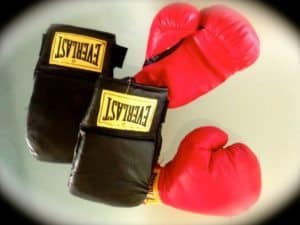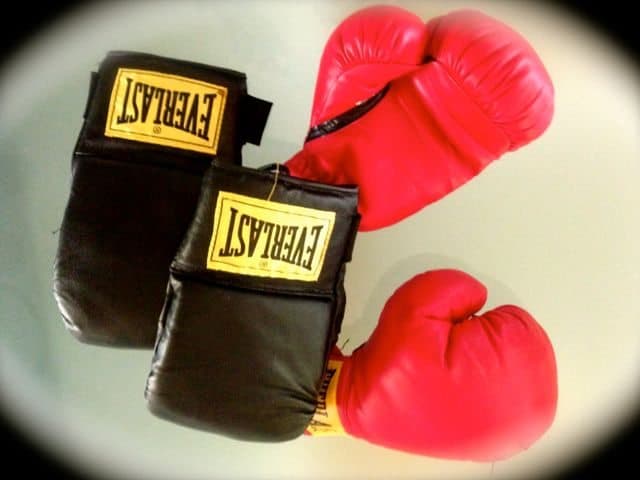 So this one is pretty obfuscated. It may be resolved by a legal showdown – something that takes time and money something that is at a premium for small companies.
And where is Kickstarter on all of this?  And did they question the veracity of one or the other crowdfunding campaigns?  No idea.
---
Update: Jörg Neugebauer, the co-owner of ChargeDoubler reached out to Crowdfund Insider to share some additional information on the dispute.  Jorg states;
"Without any doubt, the Italian campaigners of InCharge were informed about our ChargeDoubler mid of April, because we both where on Indiegogo – they with an already ended campaign, we with a fresh campaign. Due to the fact that we had massive problems with unfair actions there which endangered our campaign, we decided to release the USB ChargeDoubler on Kickstarter (We became the information of the German launch on April 28th)."
He also shared a screen shot of the Indiegogo InCharge campaign that appears to acknowledge basing their design from "existing products on the market". Jorg states that he does not understand the "aggressiveness" of the InCharge creators.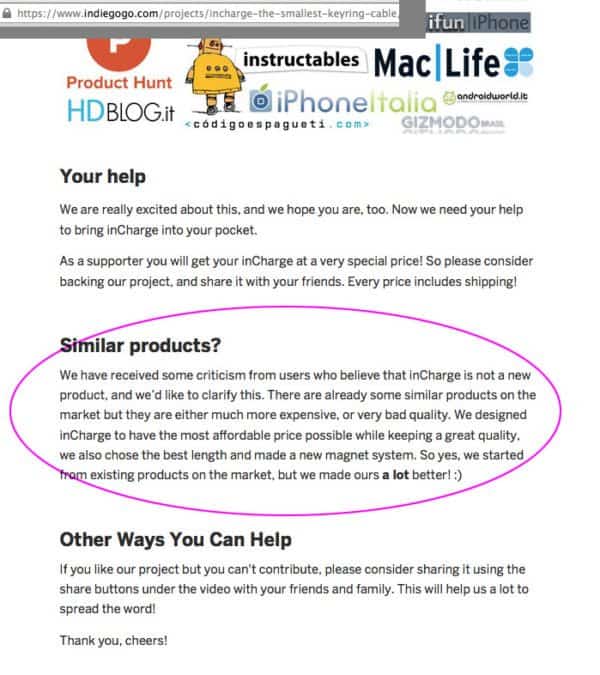 Have a crowdfunding offering you'd like to share? Submit an offering for consideration using our Submit a Tip form and we may share it on our site!

Sponsored Links by DQ Promote