Ready to unleash their newest project, Boston's The Deep End Games has launched a Kickstarter campaign for horror-themed video game, Perception.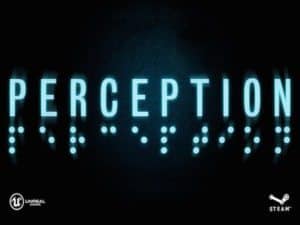 The team, which is made up of developers of BioShock and DeadSpace, revealed that Perception offers a bold and fresh take on first person narrative games. The description reads:
"Perception is a first-person narrative horror adventure that tells the story of Cassie, a blind heroine who uses her extraordinary hearing and razor-sharp wits to unravel the mysteries of an abandoned estate that haunts her dreams.

"After months of research, she discovers an abandoned mansion in Gloucester, MA. Once there, Cassie finds that Echo Bluff is worse than her nightmares. A ghastly Presence has tormented its inhabitants over generations, and it now hunts Cassie. She must solve the estate's mysteries or become one of its victims."
While sharing more details about the gameplay, the Perception team noted:
"While Cassie doesn't have an arsenal of weapons, she does have her wit, her cane and her smart phone. Armed with these tools, she finds clues to unravel history as she navigates her way through the home via echolocation. But the house and its deadly Presence go to great lengths to prevent her from deciphering its secrets.

"And yet, they won't let her leave either. Surviving this deadly game of cat and mouse with the Presence is especially perilous when your only way of seeing is by means of sound, and so you must carefully weigh the risk of making too much noise against the possibility of being discovered by the terrifying Presence.

" Once spotted, your only hope is to run, hide, and pray that it doesn't find you. Cassie uses ambient sounds of the house as well, such as taking advantage of when the grandfather clock rings, or when a loud pipe whistles. She can throw objects and use items like alarms to create 'sound bombs' to distract her enemies. Cassie uses her smartphone to examine evidence left behind. And as she puts the pieces together, she'll find herself jumping back in time."
It was also stated that Perception takes place in different eras. Players will get to see the house retreat back to its origins and witness it evolve in time. The team added:
"With each chapter, there are new questions that need answering. And you'll need to keep on your toes for new threats. The Poppets, for one, complete change what it's like to explore the mansion."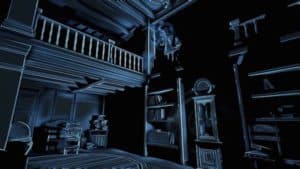 Besides receiving the game (starting at $20), other rewards that backers will receive include:
House blueprints
Their names appearing in the credits of the game
T-shirt designs
Play the game with creative director Bill Gardner
Have a text message exchange with Cassie
Since its debut on Tuesday, Perception's Kickstarter has successfully secured over $40,000 from nearly 1,000 backers. It is set to release in 2016 but is confirmed to be only available on Steam. The campaign is set to close on June 25th.
________________________________________________
Have a crowdfunding offering you'd like to share? Submit an offering for consideration using our Submit a Tip form and we may share it on our site!