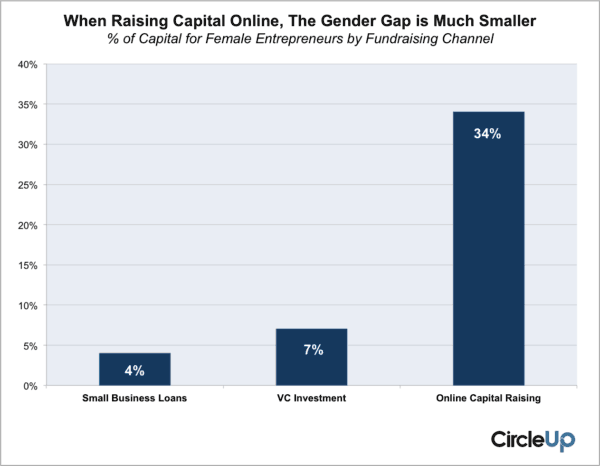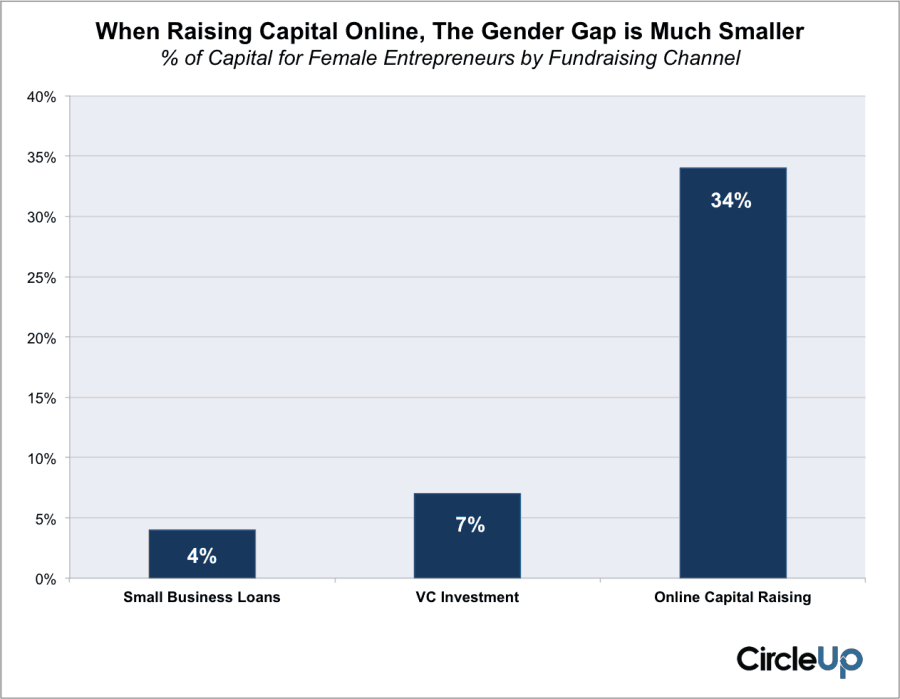 There has been an ongoing discussion regarding the disparity between female and male entrepreneurs. A vital element of this discourse is access to capital.  You cannot startup a business without funding. Just doesn't happen.  There appears to be some initial evidence that crowdfunding may alleviate some disparity between genders in funding startups.  On equity crowdfunding platform CircleUp – their empirical data shows this is already occurring.
According to CircleUp co-founder Rory Eakin, data culled from their platform indicates;
"female founders are doing quite well. In fact, they are 9 times more successful raising capital online than with traditional banks, and 5 times more successful when compared to venture capital funding."
This measurement is derived from the over $100 million that has been raised on the portal to date. Now these numbers must be balanced against the fact that 34% of capital raised has gone to female led companies with the majority still going to men – but the story is still very encouraging.
CircleUp reports that women presently make up 32% of the crowdfunding applicants – but are generating a much higher success rate than men.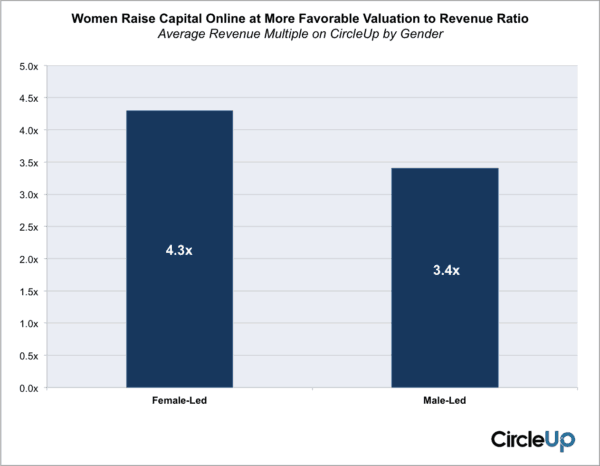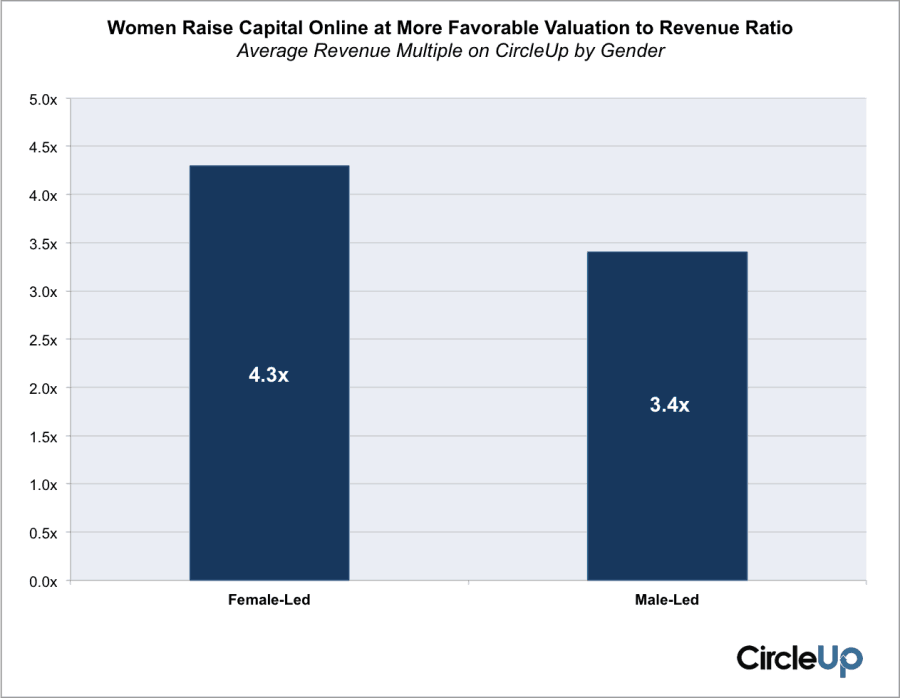 Regarding valuations, CircleUp states that women are capturing higher numbers – even when a business is generating the same amount of revenue.  The spread is substantial – at 26%.
CircleUp posits that one reason female entrepreneurs may be experiencing higher success on their site is that they [CircleUp] focus on consumer facing products.  Data indicates that consumer goods and retail products have a higher representation of female founders.
Another thought from Eakin is the anonymity of the internet may play a role;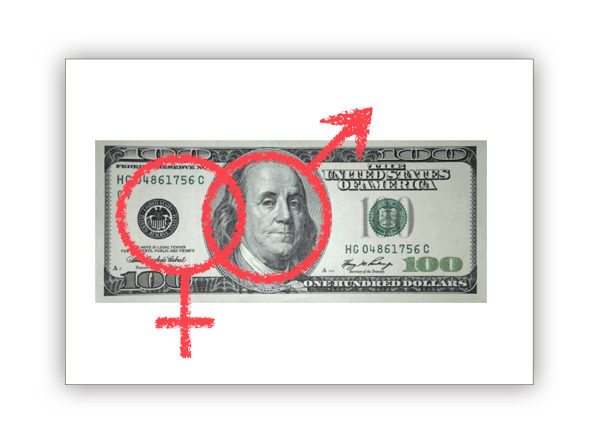 This success could also be attributed to the relative gender anonymity of the Internet. When raising money on the internet, the founder's sex is less apparent than when going to a bank and asking for a loan, or presenting at a venture capital pitch meeting. Noha Waibsnaider, who raised money on CircleUp to fund her company, Peeled Snacks, corroborates this. 'With the exception of some phone calls and videos," she says, "most of the communication with investors on CircleUp is via written documents".
There is still a long road to travel to hit gender equality – but the good news is there may be light at the end of the tunnel – especially with forward thinking funding platforms like CircleUp.