Biz2Credit, an online direct lender, has partnered with Univision Enterprises, a media company serving Hispanic America. The agreement is to provide Latino business owners with a broad set of small business finance solutions with a branded platform: Empresitio.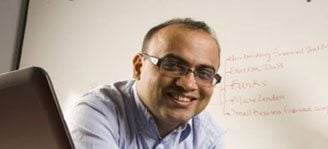 "We are thrilled to partner with Univision and offer their audience financing to expand their businesses," said Rohit Arora, CEO of Biz2Credit. "Through our automated online loan application platform — available in both Spanish and English — Biz2Credit streamlines the financing process so that business owners can spend more time running their companies and less time trying to figure out financing."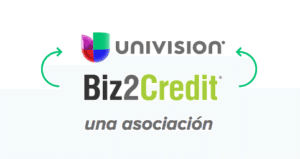 Biz2Credit notes that Latinos are starting businesses at a solid pace.  They quote a 43% rate of growth since 2007.  Recently Latinos were highlighted in a report by the Kauffman Foundation regarding startups. The report stated that as entrepeneurs the number of Latino startups jumped from 10% in 1997 to 22.1% in 2014. Simultaneously it may be challenging for the small business to secure financing. Now Biz2Credit and Univision have launched a dedicated, bilingual small business platform to provide capital to Latino business owners. Business owners will have access to a set of lending products as well as a educational resources including, periodic research reports on the state of Latino businesses and Biz2Credit's Small Business Lending Index.
Univision views this strategic partnership as aligning with their mission to provide Hispanic entrepreneurs access to tools and information so they may thrive.
"This is a very important partnership for us. The community we serve is very entrepreneurial and poised for growth," said Rick Alessandri, EVP of Enterprise Development, Univision Communications Inc. "This partnership presents a tremendous opportunity for Univision and Biz2Credit to enhance the borrowing experience for our community. Traditionally, the financing landscape has been difficult to navigate but through this new platform our customers will not only find lending options but also learn how to grow their businesses."
Since 2007, Biz2Credit has facilitated over $1.2 billion in small business funding within the United States.

Sponsored Links by DQ Promote