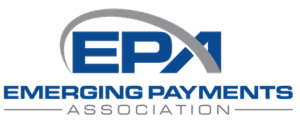 (EPA) announced the launch of its incubator for early stage payments companies, the Catalyst. The Catalyst provides access to investors, workspace, mentors and commercial partners in association with MasterCard and The Bancorp. The Catalyst beneficiaries – its 'Rising Stars' – are new entrants to the fintech industry, mostly founder-owned and with a combined investment and revenue between £0.5m and £2m in the last twelve months. Six payment companies have already been selected for the programme.
"With the rapid growth of fintech, many entrepreneurs have recognised that at the core of their business model lies payments. But the emerging payments industry is highly complex, rapidly changing, difficult to enter and it's easy to get it wrong," says David Hunter, Advisory Board member of the EPA. "So we are now helping the Rising Stars of the industry to get it right. These are those early stage companies that have strong propositions and ambitious leaders who need help from the community.Access to an established network of like-minded payments professionals and a fee-free package that takes the risk – and angst – out of being a fintech payments entrepreneur is a winner for our Rising Stars."

The first six Rising Stars come from Bulgaria, Germany, Hungary and the UK:
In its first year, the Catalyst aims to help 25 Rising Stars to innovate more effectively and scale their businesses. As well as receiving help with raising funds and guidance from mentors, Rising Stars will also showcase their products, receive online and social media exposure, and meet prospective partners and clients through the EPA network.
"We have been supporters of the EPA right from the very start. The launch of the Catalyst marks a new milestone in supporting the payments industry's newest innovators," said Scott Abrahams, Group Head Acceptance and Emerging Payments, MasterCard. "We look forward to supporting them with opportunities for members to visit our offices, see our products and solutions and benefit from our mentoring. Moreover, it is a two-way dialogue, and the Catalyst members will also be offered the chance to present to us and showcase their own products/services and solutions. Indeed, MasterCard can also learn and discover from new entrants and this will be a big part of our continuing innovation efforts."
Kriya Patel, Managing Director at The Bancorp also commented about the partnership:
"The Bancorp is both delighted and honoured to be a Benefactor of the Catalyst alongside MasterCard. Delivering excellence in payments innovation and supporting partners to create successful payments businesses is core to our strategy and fits perfectly with the goals of the Catalyst. We look forward to being involved in this excellent initiative."
Sponsored Links by DQ Promote