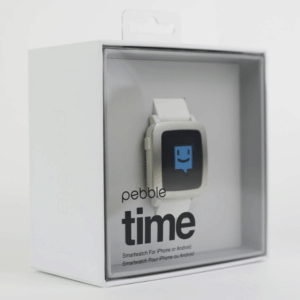 Kickstarter poster-child, Pebble Smartwatch, states that Pebble Time, its next iteration of the smartwatch, is now available for pre-order for anyone. The wearable company stated that Kickstarter rewards were nearly completed and they were shifting to retail sales.  Pebble Time is available via Best Buy domestically and on the Pebble site for international orders.
Pebble retook the crown of most funded Kickstarter campaign ever earlier this year when it launched its second project while facing down the forthcoming launch of the Apple Watch.  The first crowdfunding campaign helped to launch the tech startup back in 2012 raising over $10 million.  The second round doubled that number, closing over $20 million.
Since the launch of the Apple Watch, Pebble has been pelted with questions as to whether or not it could thrive in a market that Apple is poised to dominate.  TechCrunch reported last month that Pebble was being turned away by the VC community and was forced to turn to bank financing to raise additional funds.
Today, founder and CEO Eric Migicovsky, appeared to squelch those rumors while speaking with  CNBC;
"It helps that the Palo Alto, California-based company has been profitable since 2012, has plenty of cash in the bank and no need to raise money, [Migicovsky] said."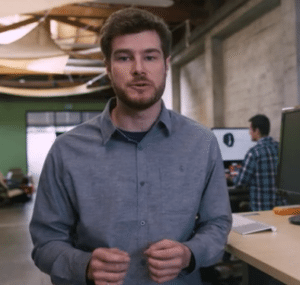 Pebble recently hired some additional marketing firepower too.  Nathan Shriver, formerly of Under Armour, has joined the team to help promote the brand and sell product.
"As a company born on Kickstarter we've always had a very grassroots approach to marketing," Migicovsky said. "Nathan is joining to help us shape the future of how we talk about our brand. We're growing up."
Pebble has sold over 1.1 million smartwatches since the company launched.  While this may soon seem small once Apple Watch sales become known, many industry followers believe there is space for multiple smartwatch providers in a market sector that is only emerging now.
Have a crowdfunding offering you'd like to share? Submit an offering for consideration using our Submit a Tip form and we may share it on our site!