Earlier this year, Singapore Exchange (SGX) announced that it was planning to launch its very own equity crowdfunding platform as a vehicle to help raise capital for entrepreneurs and small businesses. It was set to partner with Singapore's Clearbridge Accelerator, a venture capital and incubation firms specializing in early-stage investments, on the project.
SGX Head of SME Development & Listings, Mohamed Nasser Ismail, previously said:
"We are excited about this opportunity to work with Clearbridge Accelerator to help companies access capital more easily and become a pan-Asian platform to support equity crowdfunding. SGX has a long history of supporting entrepreneurs: our Catalist board is a much sought-after avenue for SMEs to raise funds. This new platform will not only expand our suite of fund-raising services but also enable us to support entrepreneurs and SMEs at every stage of their growth."
Johnson Chen, Managing Partner, Clearbridge Accelerator added:
"This joint venture with SGX represents the next step in Clearbridge Accelerator's objective of supporting visionary entrepreneurs in Singapore to raise the necessary capital and grow their companies to a higher level. We look forward to providing expertise in early-stage investments, mentoring and accelerating new ventures, as well as our extensive local and regional networks within the start-up ecosystem, investor community and relevant government agencies. Clearbridge Accelerator will work closely with SGX to grow this into a premier capital-raising platform for entrepreneurs and SMEs in Singapore and the region."
Now, nearly six months after the announcement, SGX confirmed today that it will support the development of early-stage equity capital-raising platform CapBridge through a S$1.5 million grant over three years to Clearbridge.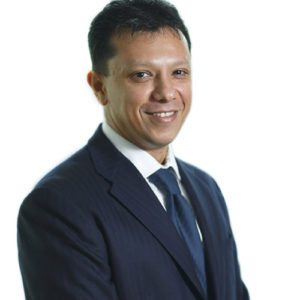 Ismail shared:
"There is a vibrant and sizeable start-up community in Singapore but challenges remain for them to secure financing especially in their early stages of development.  SGX is well placed to support initiatives to improve access to equity for such enterprises as part of our efforts to provide efficient, cost-effective and sustainable access to capital for SMEs at every stage of their growth."
SGX and Clearbridge are also in discussions with several financial institutions as collaborators to develop demand by both enterprises and investors for the platform.

CapBridge is expected to be operational by the second half of 2015.

Sponsored