The Singapore Exchange (SGX) will launch its very own equity crowdfunding platform as a vehicle to help raise capital for entrepreneurs and small businesses.  SGX will partner with Clearbridge Accelerator on the project. Clear bridge is described as one of the leading venture capital and incubation firms specialising in early-stage investments based in Singapore.  The memorandum of understanding is to create a joint venture aimed at filling the funding gap for small companies. The proposed JV will identify and form a strategic equity partnership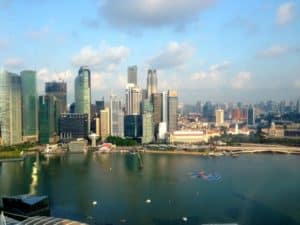 with an experienced crowdfunding platform operator and industry stakeholders such as financial institutions to operate the new capital-raising platform. It will also identify other partners and collaborators to create investor demand for the capital offerings on the platform. Enterprise development agency SPRING Singapore will play a supporting role in the formation of the JV, as part of its ongoing efforts to make the financing environment more conducive to SMEs and entrepreneurs.
SGX Head of SME Development & Listings, Mohamed Nasser Ismail, said,
"We are excited about this opportunity to work with Clearbridge Accelerator to help companies access capital more easily and become a pan-Asian platform to support equity crowdfunding. SGX has a long history of supporting entrepreneurs: our Catalist board is a much sought-after avenue for SMEs to raise funds. This new platform will not only expand our suite of fund-raising services but also enable us to support entrepreneurs and SMEs at every stage of their growth."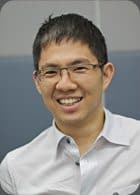 Johnson Chen, Managing Partner, Clearbridge Accelerator commented on the new partnership;
"This joint venture with SGX represents the next step in Clearbridge Accelerator's objective of supporting visionary entrepreneurs in Singapore to raise the necessary capital and grow their companies to a higher level. We look forward to providing expertise in early-stage investments, mentoring and accelerating new ventures, as well as our extensive local and regional networks within the start-up ecosystem, investor community and relevant government agencies. Clearbridge Accelerator will work closely with SGX to grow this into a premier capital-raising platform for entrepreneurs and SMEs in Singapore and the region."
According to the Business Times, the crowdfunding platform will be open only to accredited investors. Accredited investors are defined as individuals with net personal assets of over S $2 million or annual incomes of above S $300,000, or corporations with net assets exceeding S $10 million.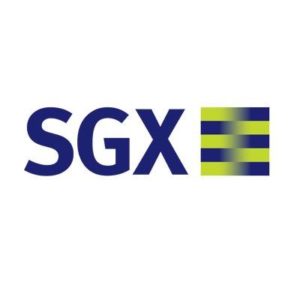 We reported last October the exchange was considering this strategic initiative.  A representative was quoted at the time noting;
"Given rising compliance costs in an increasingly regulated global economy, a listing may not be feasible or cost-effective for businesses that do not have a minimum scale. Having an alternative platform where they can raise seed capital from sophisticated investors who are able to assess the investment risks, could be a good bridge before these companies are able to tap the capital markets via an IPO."
SGX views their stock exchange as the "gateway to Asia". Founded in 1999, SGX is a publicly traded company and holds shares in other Asian stock exchanges.

Sponsored Links by DQ Promote