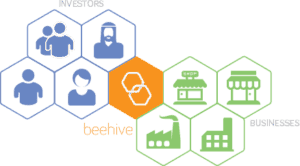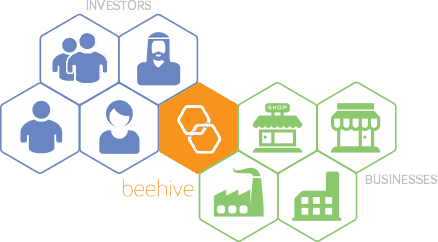 Dubai based Beehive, the first peer to peer lender to set up shop in the UAE, has announced surpassing AED 12 million in loans ($3 Million USD) to 25 SMEs. Beehive has been in business less than one year.
According to the company borrowing businesses saved up to 30% on their cost of finance. The funds, raised from investors on the Beehive platform, have allowed businesses across a broad range of sectors to expand, recruit more staff and refinance existing debt.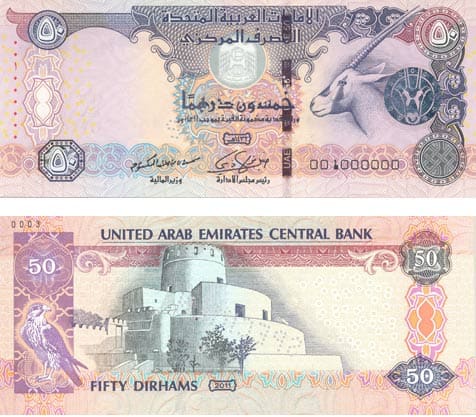 User Vishaal S Shah, CEO of Panache International, compared the process to dealing with banks.  "The speed of Beehive's financing process came as a sharp contrast to the months we had previously spent anticipating responses from banks. The way the process was conducted also allowed us to assess our business from a variety of angles and reconfirmed to us that we were on the right path."
Another borrowing company based in the UAE called dealing with banks an "endless battle". Founder and CEO of The Box, a self storage company, Wadih Haddad said;
"As a medium-sized, rapidly growing business, one of the major issues plaguing us was a lack of financial support. Dealing with banks presented an endless battle of unreasonable rates, paperwork and time delays. Luckily Beehive did a good deal of the grunt work for us. They provided us with cheaper, quicker and more flexible finance, and as a result we saved around 30% on our financing costs. This meant that we could spend more money on growing our business and less time on red tape."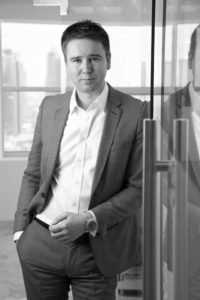 Beehive was founded by traditional finance veterans.  Craig Moore, CEO of Beehive, qualified the first months of operation as a solid success. "This key milestone comes at a time when hundreds of SMEs across the UAE are struggling to gain access to the finance needed to grow their businesses," said Moore.  "This is a major step in Beehive's effort to bring attractively priced finance directly to SMEs. We are connecting investors with creditworthy businesses to build mutually beneficial partnerships for growth through our innovative platform and also through new financing options, such as our Invoice Finance product. SMEs represent the vast majority of companies in the UAE, and provide the bulk of jobs in the private sector, and we are proud to support them."
Beehive offers loans starting at AED 100,000 for up to 3 years. Investors may lend money for as little as 100 AED. The platform states that over 1500 investors have registered with the site.