The gloves have come up with the Dot Bluetooth earbuds campaign.
After raising $300,000 on Kickstarter the campaign was suspended by Kickstarter staff. Creator Ivan Kan quickly defended his product, one that had been called out by potential backers as a straight copy of products which already exist on the market today.
Kan quickly moved over to Indiegogo as the claims of fraud followed. We speculated whether or not Indiegogo would allow this product to remain on its platform and today we have the answer as Indiegogo staff went to bat for Kan.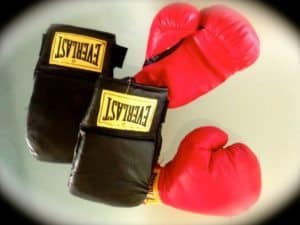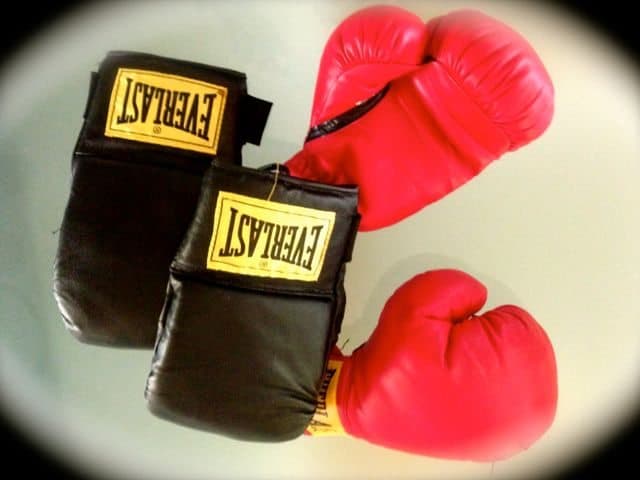 In a email update Indiegogo stated;
"Wow! What a ride, Dot went from being the #1 technology campaign on Kickstarter, raising almost $300,000 in only 3 days to being suspended and relaunching on IndieGoGo. The Dot team has posted an entire explanation to the shutdown in the official IndieGoGo page comments section. You will also find legal documents such as design patents, CAD/PCBA files and prototype pictures to prove validity for the World's Smallest Bluetooth Earbud in the campaign. Be sure to watch the product review video of a prototype sample by Digital Trends."
In the comment section of Indiegogo, Dot – So Special Labs – defended its project and stated their tech was backed up by patents (published by Indiegogo).
My apologies for my delayed response. I apologize for any misunderstanding related to So Special Labs being the creators of Dot. This was not our intent.

So Special Labs, the company behind the Dot Kickstarter campaign, is an idea incubator. We help innovators actualize their ideas. The goal of So Special Labs is to leverage our experiences and skills to bring products that people want into the mass market. Dot, the current project we are tackling, involves a wireless Bluetooth earbud we first discovered in October of 2014. This was a unique product which my business partner and I both agreed answers the demands of the current market. Since then, we have partnered with the creators of Dot to create a goto market strategy. In October 2014, Dot was a prototype with a strong potential, but only available in mono with many technical hurdles still, and fulfillment and branding in the US was non-existent

In early 2015, So Special Labs determined that the best way to position Dot for the US market was through a crowd funding platform. This decision was based on several factors Firstly, the contributors to crowd funding projects, better known as backers, represent a segment of the consumer market with the highest demand for, and most in-depth knowledge of, cutting edge technology. Dot, a wearable device which addresses both lifestyle and functionality issues was identified by So Special Labs to be a product that backers would find novel.

Secondly, Crowd funding is a unique way to bring ideas to life, as it acts not only as an avenue for raising capital, but also as an incubator in its collection of feedback and comments from those with shared interest in the product.

In its current state, Dot only exists in small prototype production runs. With the capital and comments provided by backers, So Special Labs was able to complete the tooling required for the mass production of Dot.

Lastly, Crowd funding provides a platform for market research and testing. High demand from backers is usually an indication of how successful a product would become. The fact that Dot generated huge support from backers confirmed So Special Labs determination that Dot is a great technological solution. Basically, crowd funding allowed So Special Labs to identify its target audience, raise capital and conduct market research to turn an idea into a viable product.

When determining which crowd funding platform to launch the Dot campaign, So Special Labs considered both Kickstarter and Indiegogo. While one of our business partner's past experience with Indiegogo resulted in varying levels of success, Kickstarter seemed more attractive as a platform for testing products in beta. Since So Special Labs partnered directly with the creators of Dot who owned the intellectual property rights to the product, So Special Labs proceeded with the launch on Kickstarter.

The moment we decided to move forward with Kickstarter was when Kickstarter approved our project. Throughout the campaign, So Special Labs never claims to be the original creators behind Dot. Setting up the campaign goal at a low $30,000, represents this position. The financing goal was to cover what we required for tooling the mono and the stereo units, and setting up quality controls for manufacturing.

The Kickstarter campaign was launched for less than 36 hours and the community loved Dot. We were pleased to see that the community responded raising almost $300,000 in such a short amount of time. This was evidence that we had correctly predicted the market, and the backer community wanted Dot. This is a testament to the creator's ability to create a compelling product at a competitive price. Given the success of the campaign, this also brought a lot of the negative commentators out as well, many of which were also linked to campaigns with competing products.

Ultimately, Kickstarter put an end to the campaign. This means that our decision to use the Kickstarter platform to launch Dot was miscalculated. We apologize to the enthusiastic backers who showed their support in hopes of making Dot a reality.

So Special Labs never claimed to be the creators or only creators of ear bud headphone, and unfortunately some individual backers labeled the campaign as a scam simply because similar products already exist in other markets or that other market competitors are crowd funding for similar projects. So Special Labs will continue to search for and bring to market cutting edge technology.

We hope that this explanation will serve to resolve any misunderstanding, and that backers and partners will continue to support our agenda.

Immediate responses from users have been mixed. One commenter posted a link to earbuds that appear to be a twin of the Dot product, again calling the veracity of Dot into question.

With all the information on the table now it will be interesting to see how much money this campaign raises. The stated goal of $30,000 has already been beat and stands at $36,970 now.  That's a far cry from the $300K on Kickstarter but there are still 28 days to go.

Have a crowdfunding offering you'd like to share? Submit an offering for consideration using our Submit a Tip form and we may share it on our site!

Sponsored Links by DQ Promote