Earlier this month, mountable glue company Sugru successfully raised over £3.5 million through UK's equity crowdfunding platform, Crowdcube. The project broke two funding records – largest single investment (£1 million) and widest reach with shareholders found in 68 countries.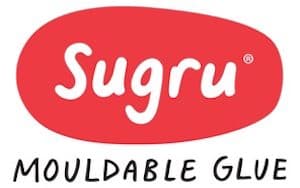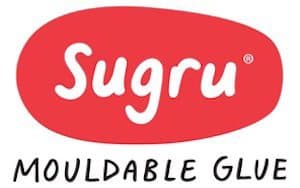 Now, Sugru's CEO Jane ni Dhulchaointigh is ready to share her tips for anyone looking to find crowdfunding success. She revealed her top rules to follow with The Guardian. See her list below:
Read Up on What's Gone Before: "This is a great way to learn the basics of crowdfunding and avoid mistakes made by others. We did a lot of desk research and before making the decision to launch our campaign we reached out to a select few companies that we thought had things in common with Sugru, such as JustPark and Camden Town Brewery. The media are really interested in the development of crowdfunding at the moment so there's a quite a bit of information out there about what's gone before."
Get Your Team Involved: "You'll need them, and done right crowdfunding can be a fantastic experience for everybody. Our team of 45 people was involved in everything from team photos to PR to social media support and events. Empowering the team to become part of the process is crucial. In our case, it resulted in one person investing £1m after attending an informal event where staff were on hand to answer questions from potential investors. It was a really fun evening and our angel £1m investor emailed me the following day to say he loved meeting the team and would be making the single biggest investment in Crowdcube history."
Hold an Event if You Can: "You can't beat speaking with potential investors face to face. Even though the draw of crowdfunding lies in the ease with which investors can take part online, there will always be people who prefer meeting the team. Sugru is a new and unique product, so for us it was also a great way to demonstrate how the product works to completely new audiences. Keep it simple, informative and friendly and throw the doors open to people who have already invested as well as those still considering."
Put Customers First: Sugru is built on a community across 160 countries where people blog and tweet about how they've used the product to fix and improve things. Equity crowdfunding is all about people power, so if you have a thriving community then this could be a great reason to go down this route of raising funds. It has been lovely to be able to draw the Sugru community closer and allow them to share in the company's success with us too. It was certainly a testament to their loyalty and belief in Sugru that we reached our £1m target in four days."
Run A Tight Ship: "In such a short and busy campaign period (45 days) it's essential that everybody knows exactly what their role is. It may be that some members of your team don't get involved and concentrate more on other areas of the business, while other people focus on one area of the crowdfunding campaign such as forum updates. Having all hands on deck won't suit most busy SMEs, so assigning a dedicated team to do the heavy lifting throughout the campaign could be a good way of keeping all the plates spinning."
Don't Fear the Unknown: "To have a new and highly engaged layer of your community is incredibly exciting. Your new investors can be great advocates of your product or service (and many of them want to be), so think about how you can help them do that."
Stay Nimble: "It's a roller coaster ride and there's only so much you can plan for. Pre-planned status updates for the community are a must to help maintain momentum, but live updates can often generate real excitement – this could be sharing a brilliant piece of press coverage or social media milestone."
Don't Take Things Personally: "Especially when answering some pretty direct questions from potential investors. The equity crowdfunding model means you put yourself and your company out there, and investors who ask hard hitting questions about valuation and current details of the business are simply doing their job.
Prepare for the Aftermath: "We acquired 2,700 new investors, each of whom will be expecting regular updates and great communication. Does your business have the capacity, the software and the know how to see this through properly? It's certainly a busy time for the whole team so well worth thinking about when this backlog of work will actually kick in."
Stay True to Yourself: "You don't need to speak like a Dragons' Den investor – don't try to be an authority on all things investing if you're not. If you don't know the answer to a question, admit it. If you don't normally speak in investment-lingo that's fine, you'll make yourself heard better using your own voice.
Have a crowdfunding offering you'd like to share? Submit an offering for consideration using our Submit a Tip form and we may share it on our site!

Sponsored Links by DQ Promote