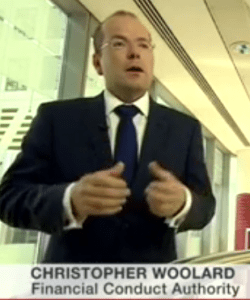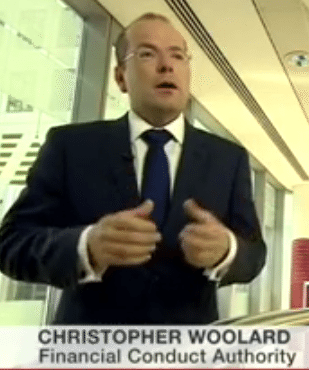 The Financial Conduct Authority (FCA) has announced the appointment of Christopher Woolard to its Board.  Woolard is currently the Director of Strategy and Competition at the regulatory entity.  Woolard has been a member of the FCA executive committee since the FCA was created from the ashes of the FSA.
Woolard has played a vitally important role at the FCA, an entity that has a mandate to foster competition within financial services something that is a bit unique in the regulatory world.  Woolard recently commented on the state of banking;
"Whilst there have been some recent improvements, for small businesses, competition in the banking system isn't working as it should. The market is still concentrated, switching between providers is low and those running small businesses don't believe there is much differentiation in terms of the products on offer and the standard of service they receive.

"Small businesses are the lifeblood of the British economy, employing more than half of those in work in the private sector, which is why it is vital that they have access to a banking market that works for them."
The promotion should bode well for the peer to peer lending industry as it continues to challenge high street banks as a more approachable service to provide access to capital to SMEs.  The appointment, made by HM Treasury, is for a three year term.
Woolard was quoted on the announcement, "I am joining the Board at an important juncture for the FCA. I look forward to helping the board ensure that the FCA is able to meet the many challenges ahead of it."
FCA Chairman John Griffith-Jones noted that Woolard "will bring invaluable experience and judgement to the Board from his time at the FCA, but also outside the financial sector."