Crowdcube Shares 2015 Highlights To Date: Closing in on both £100M Successfully Invested and 200,000 in Investor Community

As Crowdcube inches closer to £100m successfully invested through the site and an impressive £45M invested so far this year, new data from Crowdsurfer, an independent crowdfunding market researcher shows how Crowdcube is leading the UK's investment crowdfunding market.
The Crowdsurfer data shows that in 2015 Crowdcube has secured British businesses more funding than all the other players combined, with an impressive 52% market share.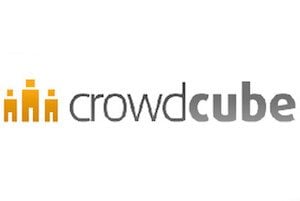 A dozen million pound deals: Contributing to Crowdcube's success has been a dozen high profile companies that have each raised more than a million pounds including Pavegen,  Grind and Sugru, as well as a success rate over 50% for all businesses who've passed due diligence process and were listed on Crowdcube.com. "The breadth, depth and quality of business listed have jumped toward more established businesses, often with seasoned executive teams with a proven track record of delivering growth and success," according to Crowdcube's blog.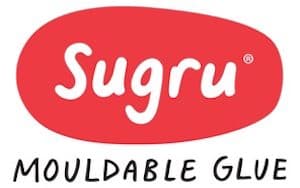 200,000 investor community: Over 30,000 investments have been processed through Crowdcube with two people investing half million pounds each and a single person backing Sugru with a £1m investment, which illustrates the depth of our growing investor community that is set to break through 200,000 any day now.
90 funded businesses: With 90 businesses funded so far this year, averaging at £350k, there have been some notable successes that have contributed to this year's success, including this pun filled bunch of success stories:
VC-backed JustPark sped toward its £3.7m target in March with investment from over 2,500 investors
Camden Town Brewery brewed up over £2m to build a new London-based brewery in April
Sugru proved 'too good to be glue' for one Crowdcube investor who registered on the site in 2014 and stuck in a cool £1 million pounds – the largest amount so far – as the company scooped £3.5m in June
Seasoned entrepreneurs led Adzuna's £2.2m funding rounding
Flavourly proved irresistible as the food company raised more than £500,000 following its appearance on Dragons' Den
Pavegen took a step in the right direction securing over £2m in July
The Grind Bond also brewed up £1.2m bond investment for its expansion plans in August
Pocket Living laid some firm foundations for the future with its £1.5m bond success
The London Co-Investment Fund has invested in a number of businesses including GamesGRABR, which was the first to benefit from the Government partnership
The UK's 'Top Equity Investor': Beauhurst, the provider of deep data on growing companies, indicates that Crowdcube leads the pack in UK equity investments with 70 deals done in the first half of 2015; more than twice as many as the next placed funder.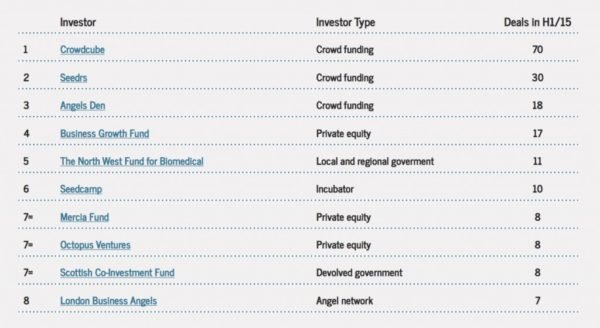 Sponsored Links by DQ Promote