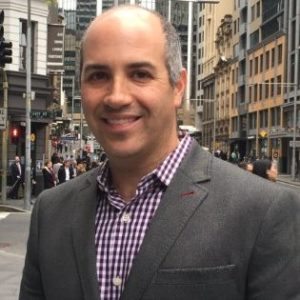 Mitchel Harad, a former executive at Lending Club, recently joined the Aussie peer to peer lending platform Society One.  Harad, who has been described as the "architect" of Lending Club's growth,  states he joined the marketplace lending platform at a very similar point in its development in contrasting to his appointment at Society One. During his first quarter at Lending Club, Harad saw the direct lender generate $50 million in loans.  Now Lending Club measures quarterly loans in billions so there has been a touch of growth.  Harad was fortunate to be on the floor of the NYSE when Lending Club listed its shares.
According to Harad, two key points of Lending Club's astronomical success:  the platform offers something far better to consumers in getting a loan: borrowers get a much cheaper loan than borrowing from a bank.  The second was a focus on how to scale and go big.
You can listen to Harad's interview below. It is part of VOA's Breaking Bank's series hosted by Brett King. Jump to Minute 43 to listen to Harad.
---