As the co-founder and CEO of CityFunders, a New York-exclusive real estate crowdfunding platform, David Behin leads a team of seasoned real estate experts who bring neighborhood knowledge and relationships to each deal. Within the tri-state area and Pennsylvania, David has been involved in more than $3 billion of real estate transactions.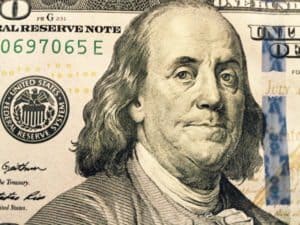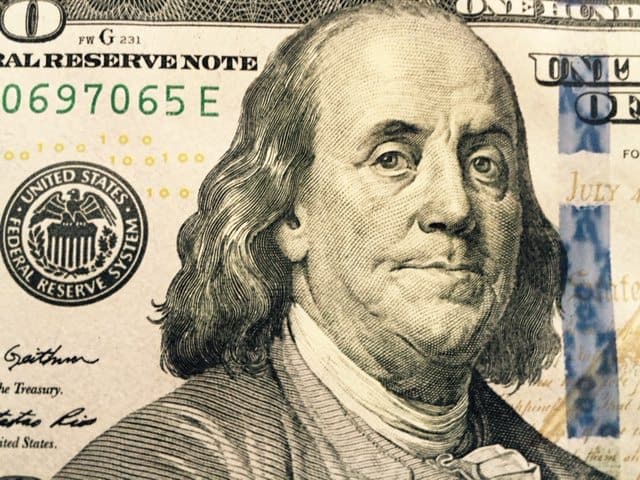 Co-creating CityFunders brought together David's experience in the Internet service industry–he co-founded Yadayada.com in 1999, which became the third largest ISP in the United States–and his background in real estate. David also co-founded The Developers Group in 2002, which brought to market thousands of condo and rental apartments, and later became MNS Real Estate, among NYC's top-10 full-service brokerages. In 2011, David launched the Investment Sales and Advisory Division of MNS as well as the Behin Investment Group (B.I.G.), specializing in acquiring and repositioning Brooklyn commercial real estate.
David is a New York City native who attended the state's Adelphi University and Fordham University School of Law for his BA and JD, respectively. Currently, he is also a guest lecturer at the graduate real estate program of New York University.
---
Midori Yoshimura: How did you come to focus on real estate crowdfunding, given your diverse interests? For example, you co-founded Yadayada.com in 1999, which became the nation's third largest wireless Internet service provider.
David Behin: I have always had an interest in technology.  When I began my career in real estate by starting The Developers Group (which eventually became MNS), I found tech made everything more efficient, from evaluating properties, to marketing and advertising, to managing the day-to-day of buildings, there was no area which tech didn't significantly improve.
From the moment I started syndicating real estate deals, I knew that there had to be a better way to do so using technology, but wasn't able to given the limitation on general solicitation in 506(b).  Once the ban was lifted [Title II of the JOBS Act – 506(c)], the next logical step was to start advertising these real estate deals given my background in technology and expertise in virtually every facet of real estate transactions.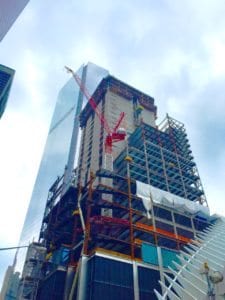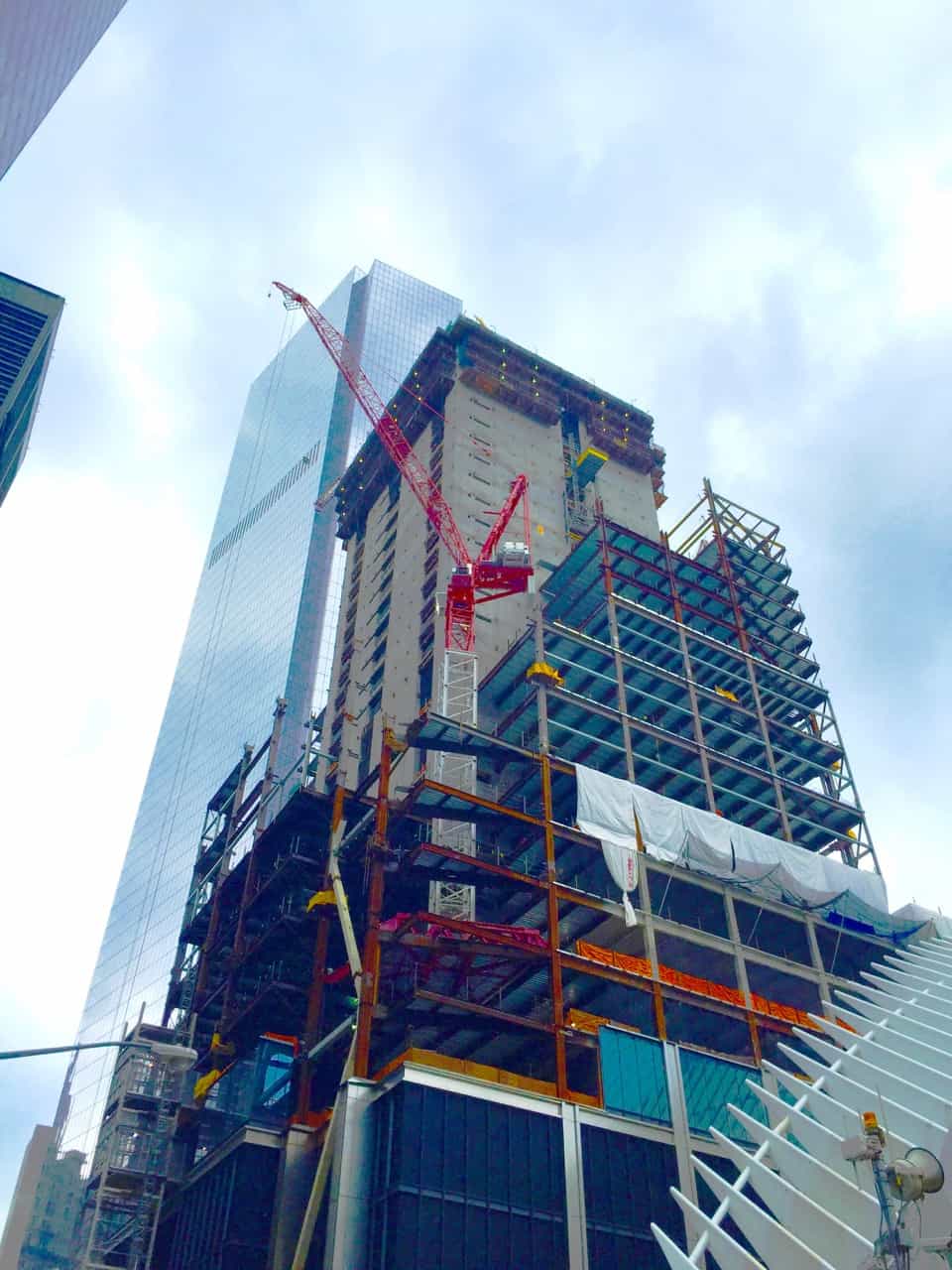 Midori: How has CityFunders developed its mission of providing accredited investors in the CityFunders network with access to exclusive debt and equity investments?
David: It really boils down to simplification of the process.  From the moment an investor comes to our site, it takes just a few moments to sign up and begin looking at deals.  We've gone to great lengths to make sure that the deals are explained as clearly as possible in plain English, with all the facts an investor needs to effectively evaluate the deal.  Once the investor chooses the deal(s) they want to invest in, it's just another few clicks before they can invest and start earning returns.
Midori: What are the main ways that CityFunders is different from the traditional New York City real estate market?
David: For us, it's all about access to deals.  My partners and I have been collectively working in this market for almost a century and have worked with some of the top players in the industry.  The deals we offer have been traditionally limited to those who could invest a minimum of half a million dollars or more.  We've now brought those same deals to investors who want to invest just five or ten thousand dollars.
Midori: What makes NYC conducive to real estate crowdfunding? What are some of the challenges?
David: The same thing that makes NYC real estate conducive to investing is also one of its greatest challenges:  It's one of the best places in the world to invest, and investors from around the world want to put their money here because it can generate solid returns and is considered safer than most other cities.  Because of that, it's also very competitive.  And in the strong market we've had over the past several years, it's become tougher to discern deals that can generate healthy returns from deals that are simply too expensive.  For newbie investors this can lead to getting into bad deals, which is why having a team like ours is key to minimizing risk.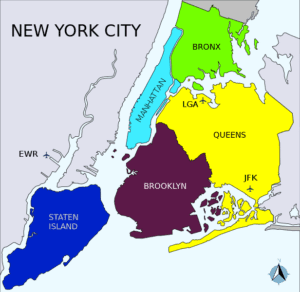 Midori: How would you describe the makeup of your "committee of industry experts" to whom CityFunders submits deals for approval?
David: Our committee is comprised of real estate developers, fund managers, bankers and investors who have incredible breadth and depth of knowledge in investing in virtually every neighborhood and type of deal in New York City.
Midori: What is the process and rationale behind "prefunding," the process by which CityFunders funds sponsors' deals before they are shown to the crowd?
David: Prefunding is the ability to fund a deal that we choose to invest in prior to getting the crowd to invest in the deal, and the rationale is certainty.  No good sponsor would do business with CityFunders if we couldn't provide the certainty of showing up on closing day with funds.   So essentially, it gives our team the ability to get quality deals for us and our crowd to invest in.
Midori: Recently, CityFunders announced it was seeking investors for a $253,371,418 development project located in the Long Island City neighborhood of Queens, New York. How is the project coming?
David: It's been one of our more popular deals with investors as it has solid metrics and is with one of NYC's top sponsors, Simon Baron Development.  The project is coming along very well and the sponsor recently had its groundbreaking.
Midori: How can investors reduce risk in real estate crowdfunding?
David: Due diligence is key.  Obviously, we do a tremendous amount of due diligence, confirming all aspects of the deal including square footage, construction and development costs, land/building values, leasing and sale comparables, and the sponsor's track record.  We present all of that information online for investors to be able to do their own due diligence as well and ultimately make up their own mind. Investors should work with a platform whose principals are experienced in not just offering any old investment, but ones who have successfully syndicated profitable deals for many years.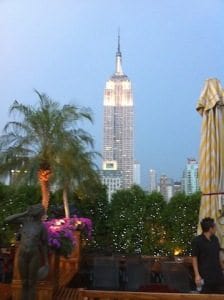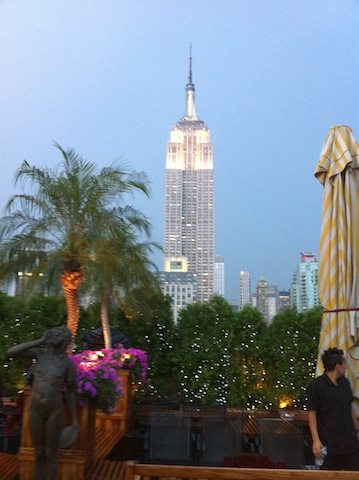 Midori: How do you see CityFunders expanding in NYC—or beyond?

David: I see a tremendous amount of growth for our firm within NYC.  I meet sponsors every day who are interested in learning more about crowdfunding their deals as a means to raising funds and as we start working with more and more crowd investors we can have virtually unlimited deal flow for them.

Outside New York City is next, with local expertise being the key to our growth targeted and well thought out growth.  What I mean by that is I don't see us doing one-off deals in other cities – although we have been approached by many sponsors to fund their deals.  We are currently working to identify the next city we want to work in and evaluating partnership opportunities with experienced investors in those cities.  Once we have an established and knowledgeable local team in place that knows the market and the players, we will plant our flag and begin doing deals there.

Midori: What do you see in the future of real estate crowdfunding?

David: We're at the tip of the iceberg here.  I see real estate crowdfunding becoming a force within the investing world and a significant source of capital for sponsors. That said, the industry is in a state of extreme growth right now, but only those companies which understand their markets well enough to select the best buildings will survive this gold rush. Eventually, many inexperienced players will fall by the wayside.

Sponsored Links by DQ Promote