Hoping to clear the air of recent accusations concerning her Patreon campaign, former Dresden Dolls songstress, Amanda Palmer is ready set the record straight and put an end to the gossip.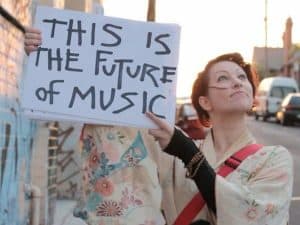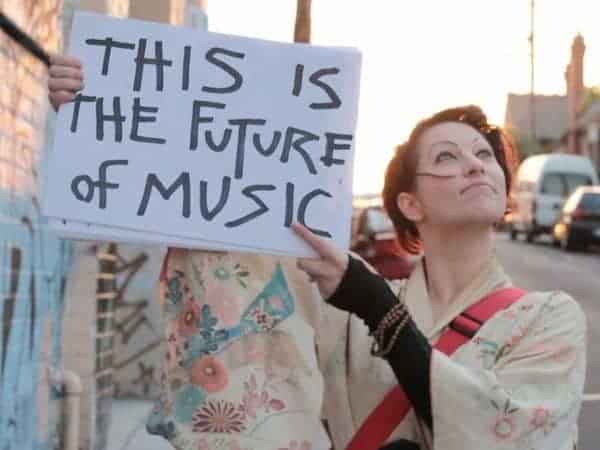 Back in 2012, singer and songwriter Palmer hit Kickstarter for not only her first solo studio album, but also a tour and art book. Originally seeking $100,000, Palmer took home over $1 million thanks to nearly 25,000 backers/fans.
Palmer decided to use the crowdfunding method once again but this time using Patreon instead. The musician invited her fans to pledge to pay as little as $1 to more than $100 every time she posts a new song, video, or piece of writing to her patron-only feed.
According to the Independent, after announcing she was pregnant, Palmer received a letter from a fan accusing her of using the funds for her baby. The 'Worried-but-still-devoted' writer expressed concern that the steady stream of music she provided was dwindling in an email entitled: "Baby announcement right after joining Patreon?…Scam much?"
"You have a reasonably sized, and growing fanbase. There will always be people to buy your merch, your albums, tickets to your shows. You didn't NEED to join Patreon, but you did anyway. Then you announced your pregnancy, after years of saying you didn't want to be a mom. It makes me worry about what's going to happen next. So, my question is, did you do this on purpose? Are your patrons paying for new music, or are they paying for a new baby?"
In her response to the letter, Palmer stated claimed that such a letter is considered a "pregnant artist's worst nightmare." She declared:
"When you're a crowdfunding artist, it shouldn't matter what your choices are as long as you're delivering your side of the bargain — the art, the music. It shouldn't matter whether you're spending money on guitar picks, rent, printer paper, diapers, college loans, or the special brand of organic absinthe you use to find your late-night muse…. as long as art is making it out the other side and making your patrons happy.

"The money we need to live is often indistinguishable from the money we need to make art. We need all sorts of stuff to make art with. MAYBE I EVEN NEED THIS BABY TO MAKE ART. Who knows?"
She then added:
"As to your question about the timing of all this…no, it wasn't schemed. I've been intending to use Patreon since it was founded two years ago, because I love the idea of giving my fans a way to just pay me whenever I actually release content, instead of relying on a tired, outdated system of making one big-old fashioned record every couple of years."
Have a crowdfunding offering you'd like to share? Submit an offering for consideration using our Submit a Tip form and we may share it on our site!

Sponsored Links by DQ Promote