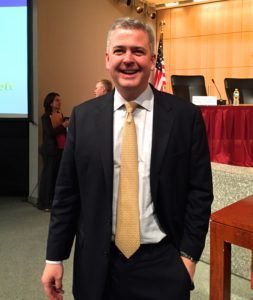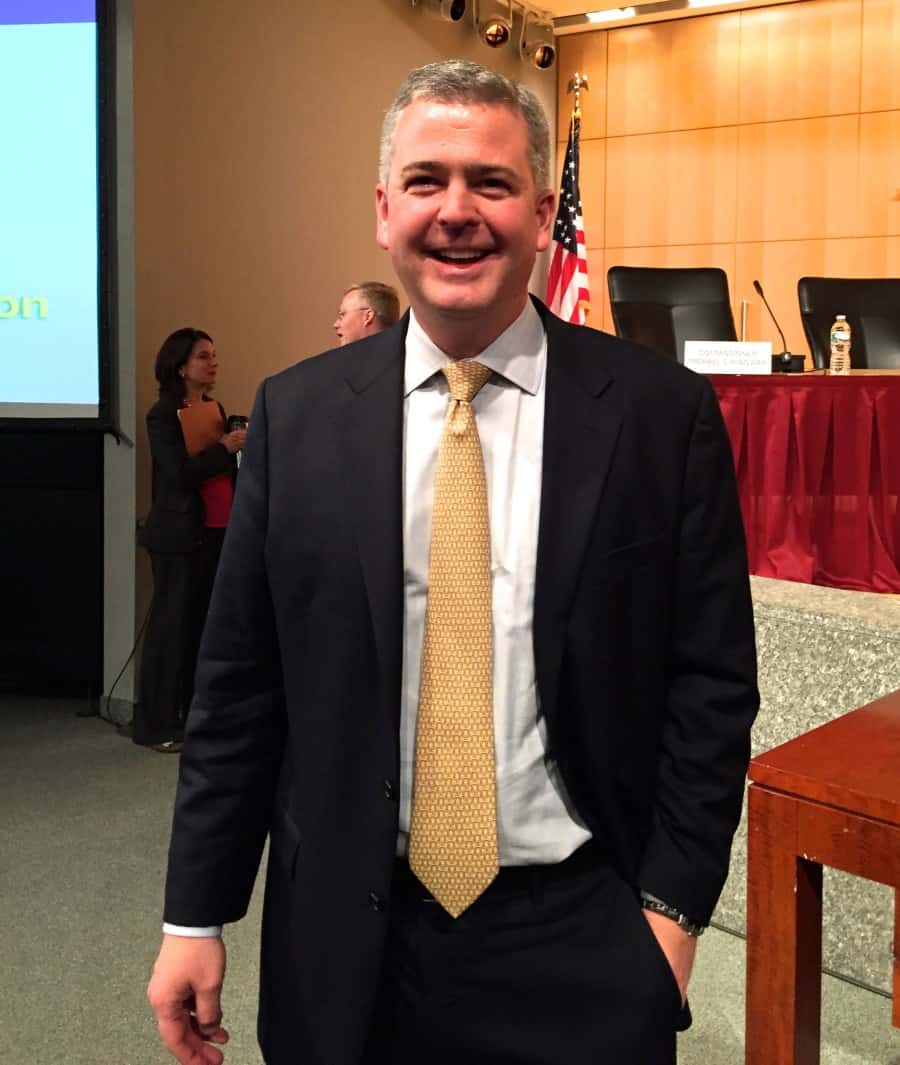 Securities and Exchange Commissioner Daniel Gallagher announced in a brief statement today that he intends on departing the SEC no later than October 2nd.  His term was not set to expire until 2016.
Gallagher submitted his resignation to President Obama in May of 2015 but his decision was made public only in the past months. Gallagher made the following brief statement;
In May I submitted my resignation to the President, effective on the appointment of my successor. Over the succeeding months, the need to bring greater clarity to my tenure has steadily grown. As a result, I recently informed the President that I intend to leave the Commission on the earlier of the appointment of my successor or Friday, October 2, 2015. It has been a great honor to serve on the Commission during such an important time.
Gallagher was confirmed by the Senate in October of 2011.  He was no stranger to the operations of the US securities regulator having first served as counsel to SEC Commissioner Paul Atkins and later as counsel to SEC Chairman Chris Cox.  He worked in the Division of Trading and Markets beginning in 2008 until 2010.
Gallagher will soon be joined in leaving the SEC by Commissioner Aguilar. WSJ.com reported earlier this week that the Obama administration was considering the nomination of Lisa Fairfax, a legal professor who is being advocated by Senator Elizabeth Warren. Earlier this year, Warren clashed with current SEC Chair Mary Jo White criticizing White's tenure stating;
"I am disappointed by the significant gap between the promises you made during and shortly after your confirmation and your performance as SEC Chair.."
Most SEC followers have viewed White's tenure as one that has produced concrete results while navigating the byzantine halls of Capitol Hill.

Hester Pierce, a senior research fellow at Mercatus Center at George Mason University and director for the Financial Markets Working Group, has been mentioned as a replacement for Gallagher.

Gallagher's tenure has been noted by his outspoken opinion regarding the current regulatory imbalance and his advocacy for access to capital. He has been a critic of Dodd-Frank and the tendency for policy makers to add to rules without taking any away.  Gallagher has not yet publicly revealed his professional intentions following his departure from the SEC.

Sponsored Links by DQ Promote