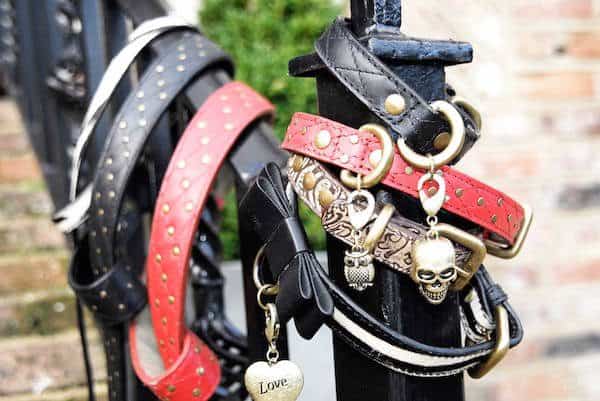 Love Thy Mutt, a Barnet-based pet accessory startup, has launched an equity crowdfunding campaign on Crowdcube. The company is seeking to raise £250,000 to begin its expansion less than a year after its establishment.
While sharing details about Love Thy Mutt's products and services, founder David Davidian shared:
"Love thy Mutt has a broad and growing range of products that cater for the needs of dogs and owners. This includes perishables such as shampoos, perfumes and treats, through to fun toys, bowls, cushions and the most stylish collars and leads.

"Our devotion to our furry friends is lovingly expressed in every single one of our products. And 'Love Thy Mutt' is only the beginning for us with 'Love Thy Moggy' and 'Love Thy Small Pet' coming down the track. Some people have even told us that 'Love Thy Pet' should be the Eleventh Commandment! With dogs being the most popular UK household pet (of an estimated 46 percent of UK households owning pets, almost a quarter of this is dogs making it the most popular pet animal in the UK) we have focussed our product base here in the UK.

"All of our gorgeous smelling shampoos and perfumes are made in the UK and come in a large variety of scents to reflect personal tastes and a dogs personality, further enhancing the bond between dog and owner whilst keeping clean and fresh. With dog grooming and pet spas being an increasingly popular trend, those who can't afford such services or wish to keep thier dog in top shape in between visits, can buy into our affordable products with beautifully, designed, premium packaging and a strong British-herritage feel.

"Our range of Collars, leads and add on charms enable the customer to mix and match in order to express the individual personality of their dog.  'Many owners increasingly think of their pets as an extension of themselves and want to dress them to reflect this. ' Paula Flores, head of pet care research at Eurpomonitor. Each of our dog ranges reflects the different sides of Paul O'Gradys personaity and draws on the high steet retail method of having varying styles to suit a broad range of customers within one brand. We always put a signature Love Thy Mutt twist on any trend, British herritage-style being close to our heart."
Davidian also revealed what makes it stand out from other pet accessory brands:
National treasures:  "Paul O' 'Grady's returning ITV dogs series reaches into 5 million animal loving households when it is on TV. Paul is our first ambassador and we feel no other celebrity has a stronger association with dogs so our business model cannot be copied or rivalled.  The co-founders include the original Chairman of ASOS and co-founders of Love Thy Mutt include the owner of The Outdoor Shop and former Head of Arts and Popular Culture at ITV, who between them have a broad access to other National Treasures who we will use as our brand grows."
Design ability:  "Our ranges are designed by our in-house design team who have years of experience designing. With worldwide giants such as H&M now having pet collar and lead ranges front of till, and referring back to earlier point that many consumers see pets as an extension of themselves, the need to be relevant and current in terms of fashion and style is ever growing. The trend for dog products is expanding well beyond specialist pet stores and supermarkets and Love Thy Mutt aims to be at the forefront of the growing trends with a strong design team behind them."
Branding, Packaging and Identity: "As well as our USP of Paul O'Gradys endorsement, branding and packaging is hugely important to the image of Love Thy Mutt so that it stands out from the crowd in a competitive market.  We believe that our brand name is strong, memorable and has mass-appeal. Our brand logo has a distinctive British heritage-vibe and on our current range of dog products, the drawing on the packaging represents Paul O'Grady's favorite famous dog Olga, adding character and love to our brand."
What it has achieved to date: "Love Thy Mutt's first range is currently being sold in Pets at Home. We have a five year deal with Paul O'Grady's management company to use his name across our range of dog products."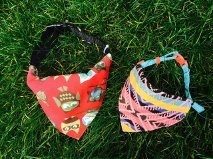 Funds from Crowdcube will be used for Love Thy Mutt's website along with investment in stock, web and digital marketing and our brand Ambassador program.
Since its launch, the campaign has successfully raised nearly £80,000 from 13 investors. It is set to close mid-October.
____________________________________________
Have a crowdfunding offering you'd like to share? Submit an offering for consideration using our Submit a Tip form and we may share it on our site!