The financial sector in China is changing perhaps more radically, and more quickly, than in any other sovereign nation in the world.  The industry is being compelled to adjust to the realities of slowing economy and a banking sector that was not created to provide access to capital to millions of SMEs. It was not that long ago that the majority of industry was state-owned but today things are different as entrepreneurialism has been embraced, but these companies need money to grow.
China is home to the largest peer to peer lending industry in the world. There are thousands of direct lending platforms targeting diverse industry sectors.  What is even more incredible is that many, if not most, loans are made over smartphones – the internet access device of choice.  While traditional brick and mortar banks are certainly available, they are not structured to finance a diversifying economy driven by domestic demand.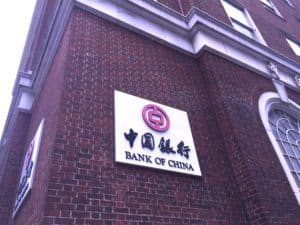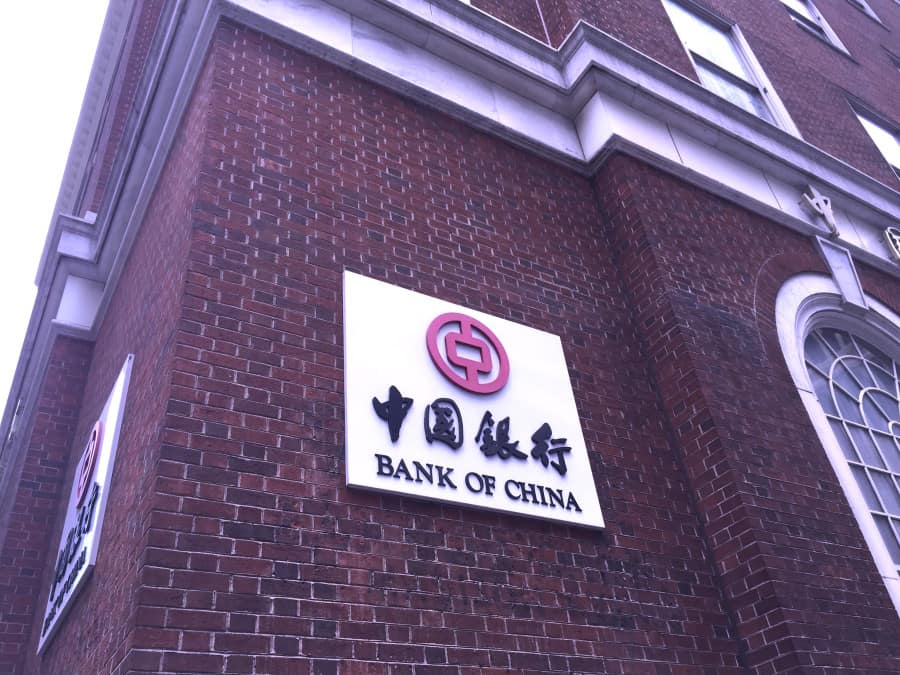 Two Managing Directors of Accenture, Albert Chan and David Levi, recently outlined their advice for the world's second largest economy to address the banking challenge.  And what is their counsel? "Go digital, without hesitation." Clear and simple – yet a Herculean task to accomplish.  Of course, the alternative is far worse: Disruption,  decline and irrelevance.  The duo aptly highlight that Chinese internet giants see the opportunity to leverage their brands and services into the finance space. Chan and Levi state:
"Alibaba's Yu'ebao, an online investment fund with 185 million individual investors, is now the nation's biggest money-market fund. Ant Financial, Alibaba's financial affiliate, which operates the popular Alipay payment system, launched MYbank in June with registered capital of 4 billion yuan ($626 million). In April, it introduced the CSI Taojin Big Data 100 Index, which tracks e-commerce activities to gauge the performance of companies.

Tencent Holdings also has a 30 percent stake in WeBank, which began trial operations in January and offered its first loans in May."
And that is just the start.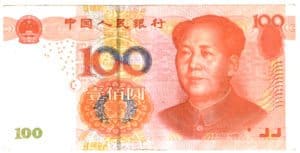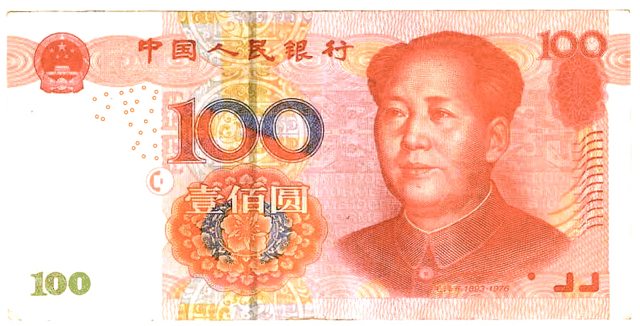 To put some perspective on the size of the internet finance market, combined mobile and fixed line internet users have grown to 650 million users. This number is still increasing. A solid 450 million individuals have access to 3G or 4G mobile devices as networks are rapidly being upgraded.  Again this number is on the rise.  A good chunk of these users are under the age of thirty – more in tune with tech than Mao. Internet finance will soon be seen as the norm and bricks and mortar the novelty.  Chan and Levi establish three fundamental considerations for banks:
Make the entire customer experience digital-from taking on clients and educating them about new products to self-service banking and reporting.
Customize information to suit each client and provide better advice through digital channels.
Give customers more control with digitalized self-service tools, personalization, and reporting.
Yes, Silicon Valley is coming to change banking in the US but Shenzhen is on the rise in China.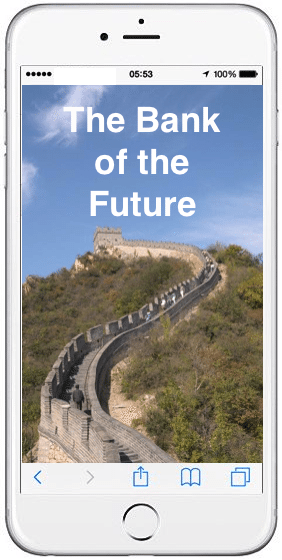 Change is difficult. Especially for established firms with profitable operations.  The Accenture executives explain that banks need to incorporate an operating model transformation at all levels, from the branches to back office…"  It will be interesting to see how old banks evolve. Chan and Levi stress the need for collaboration, "otherwise it won't work".
While the choice may be obvious to outside viewers, culture and senior management may be an insurmountable hurdle. The advice is to put "tech people" in leadership positions.  Skip the investment in legacy systems.  Bet on the future instead.
Internet finance is here to stay, debt, equity, funds, payments – it is all moving online.  The warning bell has been sounded, Levi and Chan close by stating;
"They can stand back and watch their market share be eroded, or they can tune in and recognize the threat and decide that digital has to be a priority. Now."
Sponsored Links by DQ Promote