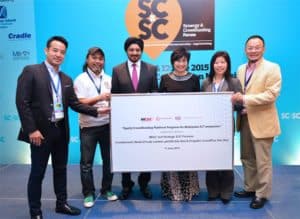 Crowdo, formerly branded as Crowdonomic, is gearing up to expand its operations in multiple Asian countries.  The company recently gained entry into Malaysia as one of the first 6 equity crowdfunding platforms to receive a licence from Securities Commission Malaysia.  Crowdo has also launched a platform in Indonesia more focused on the debt side of creating access to capital.  The rapid expansion has put the platform "one to two years ahead of the (other) players", according to co-founder Leo Shimada.
In a recent conversation with DealStreetAsia, Shimada explained his vision;
"We have many things in the pipeline", he stated. Referencing Malaysia Shimada stated, "I think there's a good opportunity for pre-Series A deals, in the range of S$50,000 to S$1 million ($35,720 to $710,000). The business needs to be more than just a business plan, but it's not at the Series A stage where it already has recurring metrics."

"We have lots of optimism because there is a lot of pent-up demand on both investor and business side. With startups and SMEs, they want to focus on the business and although fundraising is an important component of a business, it is not necessarily the core competence of the business owners. More than that, they are also beginning to realise that crowdfunding is not only about raising funds but also about raising awareness for their businesses and products and services."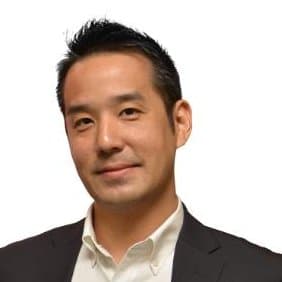 Shimada lauded the regulatory approach in Malaysia – the first nation to create a framework for internet finance;
"I think what's really driven [equity crowdfunding] more than the others is that the SC has introduced a progressive and competitive framework. Investors, they are no longer limited to accredited investment firms. (With ECF), not only private limited companies, but also micro VC firms can raise money as well. That's among the current trends you see in ECF across the world."
Crowded views its platform as a financial services firm.  It is not just about raising equity online – it is about provided the entire panoply of needed services for both firms in need of capital and investors seeking promising returns.
"We think of ourselves as a financial services firm. If financial institutions and banks were born today, how would it look like? Instead of physical branches, we would use mobile device outreach."
Crowdo also sees VCs playing a role on the site – alongside retail investors, a theme that has gained traction in several other countries;
"You will see venture capitalist participating in these deals but I think the whole point is to unlock liquidity by allowing angel investors – your white collar professionals, high-income earners and retail investors – to participate," comments Shimada.

"We want to become a connecting point for players in the startup investment scene. Investors can see the deals and act as lead investors, and that helps reassure retail investors that professional funds are participating…"
Sponsored