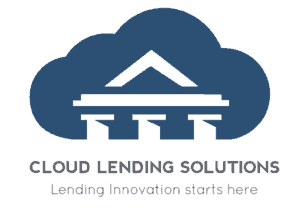 Today Cloud Lending Solutions celebrated securing $8 million in Series A venture funding.  The platform, the fintech industry's only end-to-end lending solution built natively on salesforce.com disclosed that the new funding will be used to support market expansion and further develop the company's engineering and innovation capabilities. The funding round was led by active investor SF Capital Group, with additional investments from Cota Capital and Long Light Capital, along with current seed investors Green Visor and Epic Ventures. Neil Wolfson, president at SF Capital Group, will also join Cloud Lending Solutions' board of directors.
"The scale and scope of the alternative lending market's growth wouldn't be possible without forward thinking solutions that are fundamentally changing lending institutions of all sizes," said Neil Wolfson, president, SF Capital Group. "As Cloud Lending continues to expand and bring unique solutions to market, more and more organizations will opt for next-generation technology, leave legacy systems behind, and step into the future of finance."
The new funding added to the $2 million raised by Cloud Lending Solutions during their pre-series A round in 2014 led by Green Visor Capital, Epic Ventures and individual investor Tim McCarthy, former President of Charles Schwab, brings the total capital raised to $10 million.
"Over the past three years, we have continued to develop our solutions to meet our customers unique needs, acting with the same agility and speed as our technology affords their businesses," said Snehal Fulzele, CEO, Cloud Lending Solutions. "This additional funding is a further validation of our mission and we are excited to continue driving this growth as well as expand our technology offering in current and new market segments such as commercial real estate and SMB lending, which are trillion dollar industries ripe for disruption."
Cloud Lending offers cloud-based solutions that enable customers, including Dealstuck,  to go to market with both agility and speed, in as little as 90 days. Over the past 12 months, the company noted that its growth rate of over 300 percent, now working with over 75 customers in more than 20 countries. 
"Dealstruck got into the alternative lending industry because we saw a simple problem. Small businesses weren't able to get quick, fair and transparent financing opportunities, so we set out to fix it, but needed a technology partner to make our vision a reality," said Ethan Senturia, CEO of Dealstruck. "Cloud Lending helped us provide the solution needed to empower entrepreneurs to get their business off the ground quickly. As both our companies continue to grow and expand in the alternative financing market, we're excited to see what features they continue to bring to their outstanding suite of applications."
Sponsored Links by DQ Promote