Continuing their fight for "religious rights," owners of the infamous Oregon bakery, Sweet Cakes By Melissa, announced that they will not pay the lesbians, they refused service to because of their beliefs, $135,000 for state-ordered  damages.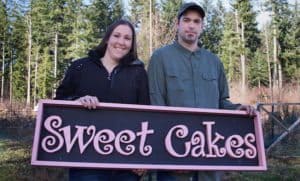 This past summer, the bakery was ordered to pay a lesbian couple the amount of $135,000 after refusing to provide a cake for their wedding. Back in January 2013, Laurel Bowman and Rachel Cryer approached the bakery about having a cake made. According to the testimony, Aaron Klein, co-owner with his wife Melissa Klein told Bowman, "I'm very sorry, I believe I have wasted your time. We do not do cakes for same-sex weddings." He then quoted Leviticus to Bowman and her mother.
Following the situation, the lesbian couple told others about what had happened and stated that it wasn't about their religion, but rather they were discriminating. Bowman filed a consumer complaint with the Oregon Department of Justice (DOJ) stating:
"In november of 2011 my fiancé and I purchased a wedding cake from this establishment for her mother's wedding. We spent 250. When we decided to get married ourselves chose to back and purchase a second cake. Today, January 17, 2013, we went for our cake tasting. When asked for a grooms name my soon to be mother in law informed them of my name. The owner then proceeded to say we were abominations unto the lord and refused to make another cake for us despite having already paid 250 once and having done business in the past. We were then informed that our money was not equal, my fiancé reduced to tears. This is absolutely unacceptable."
Oregon Bureau of Labor and Industries (BOLI) judge awarded Rachel Bowman $75,000, and her now wife, Laurel Bowman-Cryer, $60,000 in damages for their emotional suffering. This supposedly caused the couple's bakery to shut down and other struggles, which is why the couple turned to GoFundMe. The platform immediately shut down the campaign and the couple was able to launch another campaign through Continue to Give.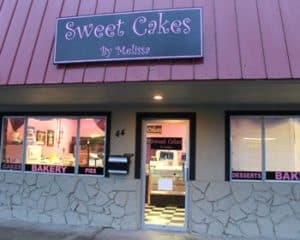 Despite the state order them to pay Rachel and Laurel, the Kleins reportedly stated that they will not be paying the couple. According to The Oregonian, one of their lawyers wrote to the labor bureau to reveal:
"Our clients do not have a bond or irrevocable letter of credit in place and have no further plans to obtain either one."
Labor bureau spokesman, Charlie Burr, declared in an email on Wednesday:
"It's difficult to understand the Kleins' unwillingness to pay the debt when they have, very publicly, raised nearly a half million dollars. They are entitled to a full and fair review of the case, but do not have the right to disregard a legally binding order."
Anna Harmon, one of three lawyers representing the Kleins, explained she could not comment about her clients' actions, but noted:
"These questions delve into matters of (attorney-client) privilege that we aren't at liberty to discuss publicly. There's still ongoing litigation and we can't talk about strategy. "
The Kleins also took to the business' Facebook page to share details about their decision:
"A recent news story states that we have not yet paid the $135,000 in damages the Bureau of Labor and Industries demanded that we pay. At this point, we aren't going to comment publicly about this story because it concerns matters that are attorney-client privileged and relate to the strategy of our case going forward. As we said a few months ago, we are having to be cautious and wise in our use of the funds raised on our behalf because of potential tax liability and other variables over which we have no control. Again, we're so humbled and thankful for all of the kindness and support you have shown to us. We're still as committed as ever to standing firm for truth and liberty."
 The Kleins filed a petition for review with the Oregon Court of Appeals on July 17th.
Have a crowdfunding offering you'd like to share? Submit an offering for consideration using our Submit a Tip form and we may share it on our site!