Earlier this spring, owners of the Oregon-based baking company, Sweet Cakes By Melissa took to crowdfunding platform GoFundMe after a lesbian couple filed a lawsuit against them for discrimination.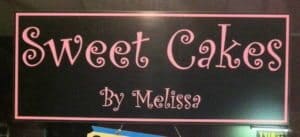 Back in January 2013, Laurel Bowman and Rachel Cryer were planning their wedding when they approached the bakery about having a cake made. According to the testimony, Aaron Klein, co-owner with his wife Melissa Klein told Bowman, "I'm very sorry, I believe I have wasted your time. We do not do cakes for same sex weddings." He then quoted Leviticus to Bowman and her mother.
Following the situation, the lesbian couple told others about what had happened and stated that it wasn't about their religion, but rather they were discriminating. Bowman filed a consumer complaint with the Oregon Department of Justice (DOJ) stating:
"In november of 2011 my fiancé and I purchased a wedding cake from this establishment for her mother's wedding. We spent 250. When we decided to get married ourselves chose to back and purchase a second cake. Today, January 17, 2013, we went for our cake tasting. When asked for a grooms name my soon to be mother in law informed them of my name. The owner then proceeded to say we were abominations unto the lord and refused to make another cake for us despite having already paid 250 once and having done business in the past. We were then informed that our money was not equal, my fiancé reduced to tears. This is absolutely unacceptable."

Oregon Bureau of Labor and Industries (BOLI) judge awarded Rachel Bowman $75,000, and her now wife, Laurel Bowman-Cryer, $60,000 in damages for their emotional suffering. This supposedly caused the couple's bakery to shut down and other struggles, which is why the couple turned to GoFundMe. The platform immediately shut down the campaign and the couple was able to launch another campaign through Continue to Give.
The owners constantly claimed that the family had received death threats and that they business was shut down and bankrupted because of the LGBTQIA community "bullying" them and those who supported the bakery.
While the couple has been sharing their side of the story, the Bowman-Cryers have revealed what actually happened. She stated to The New Civil Rights Movement that the owners claims that the couple's remarks caused the business to go under were false and that the bakery did not go out of business nor bankrupt. She also stated that her mother left a review on the Sweet Cakes' Facebook page, cautioning customers on the bakery's secret "no same-sex wedding" policy.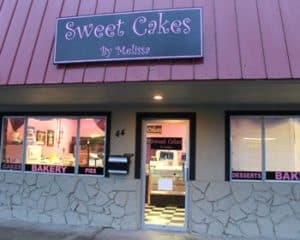 Now, according to Fox News, The Kleins are now ordered by the state of Oregon to "cease and desist from publishing, circulating, issuing or displaying, or causing to be published, circulated, issued or displayed, any communication, notice, advertisement or sign of any kind to the effect that any of the accommodations, advantages, facilities, services or privileges of a place of public accommodation will be refused, withheld from or denied to, or that any discrimination will be made against, any person on account of sexual orientation."
The ruling stated:
"Within Oregon's public accommodations law is the basic principle of human decency that every person, regardless of their sexual orientation, has the freedom to fully participate in society. The ability to enter public places, to shop and dine, to move about unfettered by bigotry."
The order was signed by Brad Avakian, the commissioner of the BOLI and a supporter of the LGBTQIA community. He shared back in 2013:
"The goal is never to shut down a business. The goal is to rehabilitate."
Following the ruling, the couple wrote on their Facebook page:
"The final ruling has been made today. We have been charged with $135,000 in emotional damages, But also now Aaron and I have been charged with advertising. (Basically talking about not wanting to participate in a same-sex wedding) This effectively strips us of all our first amendment rights. According to the state of Oregon we neither have freedom of religion or freedom of speech. We will NOT give up this fight, and we will NOT be silenced. We stand for God's truth, God's word and freedom for ALL americans. We are here to obey God not man, and we will not conform to this world. If we were to lose everything it would be totally worth it for our Lord who gave his one and only son, Jesus, for us! God will win this fight!"
Aaron said in a recent interview:
"I don't really care. This man has no power over me. He seems to think he can tell me to be quiet. That doesn't sit well with me and I refuse to comply. They picked the wrong guy. When my constitutional freedoms have been violated by the state, I'm going to speak out. That's the way it is."
Melissa added:
"For us to not be able to speak about it – that's our freedom of speech. All Americans should be free to live and work by their faith and speak their mind."
Have a crowdfunding offering you'd like to share? Submit an offering for consideration using our Submit a Tip form and we may share it on our site!

Sponsored Links by DQ Promote