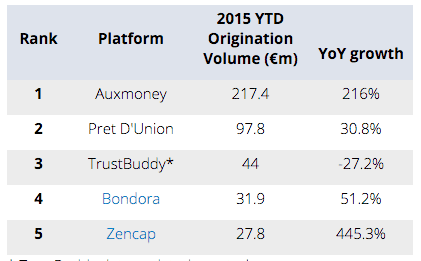 ZenCap, a one-year-old Berlin-based direct lending platform is presently the fastest growing site in continental Europe.  According to data published by AltFi, ZenCap has generated Year over Year growth of an astounding 445.3%.  The next closest growth rate is of Auxmoney at less than half that rate at 216%.
ZenCap received a jolt of adrenalin several weeks back when Victory Park Capital made the decision to invest €230 million in loans originated on the Zencap platform during the next three years. This event was described as a record deal for a German startup. It was also a sign of confidence in the lending platform's credit model. ZenCap provides access to capital for SMEs in Germany, Spain and the Netherlands.  Loans typically range from €5000 to €250,000.  As reported in September, ZenCap had loaned over €27 million. While relatively small the pace of growth is encouraging.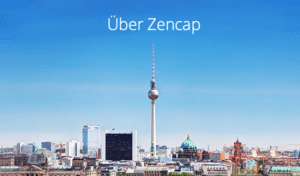 Not all is rosy for the young platform though.  In a recent posting, ZenCap explained challenges caused by near-sighted regulations in Germany. The Small Investor Protection Act (KASG) which took affect this past summer, requires a prospectus for loans of over €100,o00. This additional cost of documentation has impeded platform operations. The irony of the KASG is for loans under €100,000 there are no additional requirements. But these same loans may be rated as high risk (IE C-), whereas a loan for €110,000 that is classified  A+ would be required to submit to the additional rules. Which one is riskier for investors? The answer to that question may have been missed by German regulators.
The investment by VPC should mitigate part of the issue but ZenCap continues to be committed to the peer to peer side of the equation. Matthias Knecht, co-founder and CEO recently stated;
"We remain committed to the P2P approach. In addition, the past 18 months have shown us the importance of private investors and the exchanges with them for the development of our marketplace. "