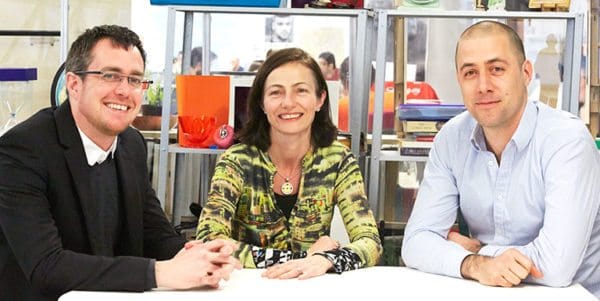 Abundance – an ethical P2P investment platform – today launches the UK's first peer-to-peer investment SIPP, the Abundance Pension, to address current concerns stopping more people from saving adequately towards their retirement, according to the company's press release.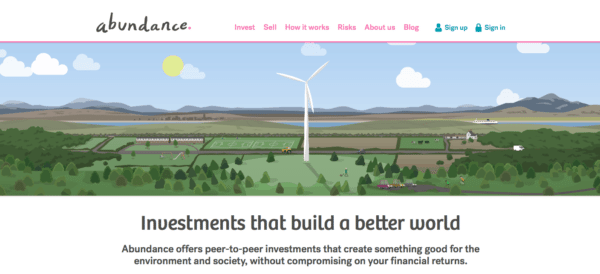 Independent research conducted for Abundance by OnePoll has revealed that despite 88% of adults believing that it is their responsibility to fund their retirement, only 63% have some form of pension in place, owing to the following concerns:
47% of people are concerned about the effects of global stock market shocks on their pension, and 44% are interested in pension options that reduce their exposure to the global markets
A third of people (33%) worry about where their pension funds are invested, with just 14% believing their pension provider is very transparent in this area
21% of people would invest more in their pension if they knew exactly where the funds were being invested
There is significant demand for uncorrelated pension assets to spread the risk, eg – 22% of people would be interested in a pension that offered returns solely derived from renewable energy (even after the recent Government cuts), with the average pension investor looking to move around 25% of their assets into such a pension.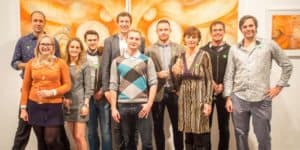 The Abundance Pension launched today offers new and effective solutions to all of these concerns, and should prove a significant encouragement to many people to start investing toward their retirement for the first time, to increase the amount they are investing or to move some of their existing investment to the Abundance Pension to achieve greater diversity of risk.
All of Abundance's open existing and future projects, offered to investors via tradable Debentures from individual UK PLC's producing renewable energy, will be eligible for inclusion in the product where they will attract full pension tax advantages and full pension freedoms at age 55. Thus, the product is a unique "positive pension" that will provide good, steady and uncorrelated returns from investments that also produce a positive social or environmental impact.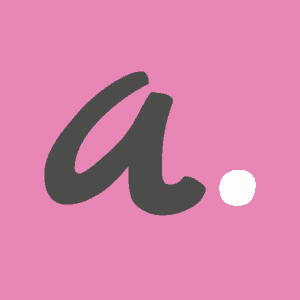 This new product means that the increasing number of people who do not want their money to support businesses they deem to be unethical will now be able to enjoy strong returns with all of the tax advantages of a pension as they save toward their retirement, but without having to swallow their ethics in the process.
The Abundance Pension is being offered through a partnership with one of longest established and most respected UK SIPP providers, European Pensions Management Ltd (EPM). EPM has worked consistently to help give investors broader access to new asset classes that can help in pension planning. EPM is the scheme trustee and administrator, while Abundance will be the first point of contact for all customer-facing activity.
Bruce Davis, co-founder and joint MD of Abundance said,

We hope that this new product's unique combination of tax relief, the diversified and uncorrelated nature of our Debentures, and the steady and attractive returns they pay from investments matching our customers' values will make the product a significant new motivation for many people to save more towards their retirement.

Finally they will have easy and direct access to choose between diverse investment assets, all with a social or environmental benefit, and all paying consistent, strong and uncorrelated returns within a tax-advantaged pension wrapper.

The Abundance Pension launch is also a useful precursor to the arrival of the Innovative Finance ISA (IFISA) next year, which we also plan to offer. If anyone had any doubts as to how competitive and effective an 'IFISA' is likely to be, the Abundance Pension provides a very promising indication.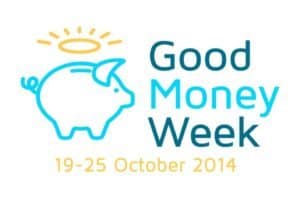 This year Abundance is again sponsoring Good Money Week, which kicks off next week, making the Abundance Pension launch all the more timely and topical. Good Money Week will highlight both the growing public demand for having more control over where their money is invested and the extent to which this need is unmet by most mainstream financial services providers.
Here are the project details: For the first year, the Abundance will waive all charges on the pension, making it the lowest cost SIPP available anywhere from anyone. After the first year, customers will start to pay the product's charge, but this will still be amongst the very lowest available anywhere: annual management charge = 0.3% of amount held (minimum £100 p.a.)
A minimum investment level of £5000 in the first year applies, either as lump sum payments or as a monthly contribution level which will create a holding of £5000 after 12 months.

Investors can choose to invest in any of the existing projects open for investment on the Abundance website, and/or in new projects as they are added over time.
The regular payments of capital and return made by the Debentures (between 6 and 9% IRR on projects to date) held within the Abundance Pension will accumulate as cash to be reinvested in further debenture holdings, thus creating a strong build-up of total holdings. In this way the Abundance Pension offers attractive and uncorrelated investment growth – above that from cash or cash equivalents but without the volatility and higher risk of equity investments.

Once the customer reaches age 55, they will gain full access to their holdings in accordance with the new "Pension Freedoms" launched by the government earlier this year. The very competitive level of the half-yearly payments of capital and return paid by Abundance's Debentures will also make them an appealing vehicle to provide income in retirement once that stage is reached.

Abundance was the first regulated P2P investment platform in 2011 and launched its first project in 2012. Since then it has led the way in offering "win-win" investments to the growing number of people in the UK who want good returns, but not at the expense of supporting business operations that conflict with their own values. Recent research has shown that practices such as corporate tax avoidance, the arms trade and fossil fuel exploitation are high on the list of what most people class as unethical businesses that they do not want to support.

Capital is at risk and returns are variable. Investments are long term and may not be readily realisable. Potential investors should ensure that they have taken suitable advice before investing in a SIPP considering the tax implications, and restrictions on access to the investment ahead of age 55. Investment in Abundance debentures should be considered as part of a portfolio of investments.

Sponsored Links by DQ Promote