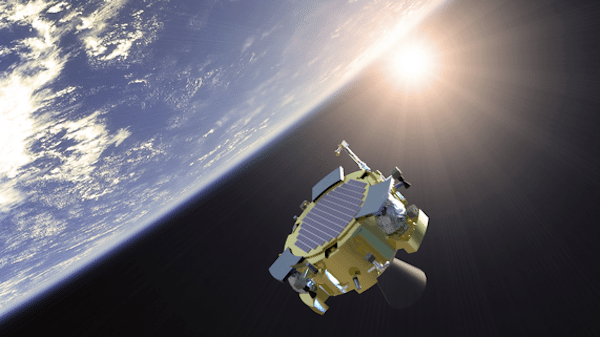 On Friday crowdfunding platform,  RocketHub, announced that one of its projects, Lunar Lion Moon Mission, has successfully hit a funding milestone.
Penn State's Lunar Lion is led by director of Space Systems Initiatives at Penn State's Applied Research Laboratory, Michael Paul. The project's team is the only university-led team executing the first privately-funded mission to the surface of the Moon. More than 160 students, guided by Penn State faculty and staff, as well as professionals from a host of companies, are responsible for the design, construction, testing, and operation of the Lunar Lion, which will land on the Moon, take off, land more than 500 meters from its original landing site and send video, images, and data back to Earth.
Funds were raised through a combination of Lunar Lion-branded merchandise, the ability to send a funder's communications from the spacecraft back Earth and a funder's engravings added to a plaque to be left on the Moon.
In a collective comment, EFactor Group COO, Marion Freijsen, and Rocket Hub Co-Founder, Brian Meece stated:
"Empowering entrepreneurship and the vision and drive inherent in each idea is a fantastic endeavor to support," began Marion Freijsen. "It is not only traditional business ventures that are entrepreneurial, but in fact every idea that becomes a venture or journey to fruition. The ability for us to provide any or all such tools and services, like funding, is the ultimate goal of EFactor Group and its clients, like Lunar Lion, along the way."
He then added:
"Our co-founder, Alon, and I looked at each other and said…this is going to be a great project! We always envisioned RocketHub as a platform to fund ideas and dreams, whether those ideas are commercial, artistic, philanthropic, or in this case, interstellar. To have the Lunar Lion team sign up with us was a testament to this principle. The fact that their project and our network produced a record breaking crowdfunding result, yet growing, provides us and our followers' validation of our platform. Moreover, we have heard that the extent of content we provide on our site in; overviews, images, video and commentary, facilitates the crowdfunding dollars we can bring to the ideas, dreams, ventures and 'launches' of each client we serve."
Have a crowdfunding offering you'd like to share? Submit an offering for consideration using our Submit a Tip form and we may share it on our site!