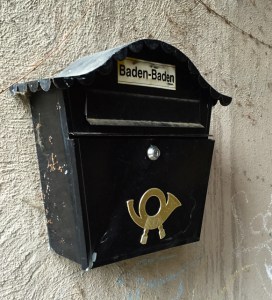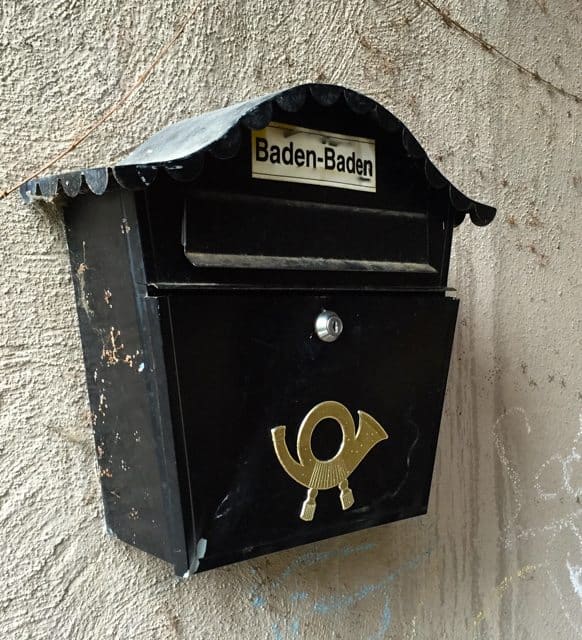 "A 20-minute workout wearing Antelope equals up to 3 hours of a conventional workout".  That is the claim of the next crowdfunding project.
Antelope Sportswear, "Muscle Activating Wearables" has convinced enough backers to generate over $350,000 on Indiegogo.  If their product lives up to the claim, they may be onto something.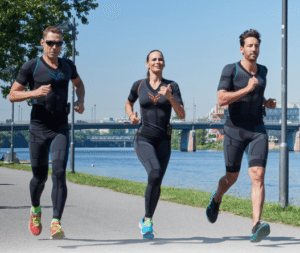 I try and maintain a regular exercise schedule.  But I must admit that sometimes I fall short of my goals. Some days are too busy and others you only have a short period of time.  If I can compact a three-hour exercise regime into a fraction of the time – that's huge.  The wearable tech created by Antelope are said to use special compression fabrics with integrated electrodes that generate electrical impulses that stimulate your muscles – boosting your workout dramatically.
The campaign page states that Antelope won two ISPO Brandnew Awards 2015 at a prominent sports fair. The wearable tech isn't inexpensive but they what is it worth to achieve your fitness goals?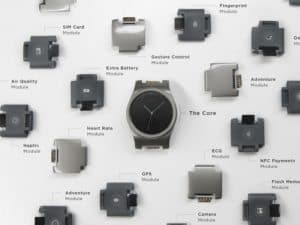 Blocs, the "worlds first modular smartwatch" has taken an interesting approach to compete with the likes of Pebble and the Apple Watch.  Blocks has made the segments of the watch band into modules that incorporate different types of tech. Do you want NFC payments? GPS? Ab extra battery? Just add a segment to your band.
The crowdfunding campaign on Kickstarter pitches the product as "future proof", as it is far easier to swap out portions of the band instead of the body.  In development for several years now, the design has been hardened sufficiently to capture the interest of some well-known partners.  Is this the future of wearable tech? Should the Apple Watch be concerned? Back this one now for $285 and expect delivery in May of 2016.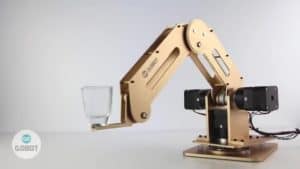 Everyone should have their very own robotic arm, at least that is what the creators of Dobot believe.
This Kickstarter campaign wants to bring the industrial robotic arm into your home where you can hack a way and program it to do all sorts of repetitive task. Draw, print, use to film and more. For anyone who wants to grow up to be an engineer this is perfect.  Or perhaps for anyone who just is fascinated by robotics.
Totally open-sourced and Arduino powered, for $449 you can receive a basic robotic arm. If you feel like splurging you may add all the bells and whistles for $799.  Ships this December, perfect for Christmas.
---
ANTELOPE helps you to reach your fitness goals faster than ever, making each workout more effective.

ANTELOPE is the result of our tremendous passion for sports combined with German high-tech know-how. Our product range includes different products that help you get the most out of your workout in any situation. All our products consist of special compression fabrics with integrated electrodes and wiring thus it feels just like your usual sports clothing. The electrical impulses are triggered by the electronic unit called ANTELOPE BOOSTER. The system can be comfortably steered with your smartphone or tablet through our ANTELOPE APP. The textiles will be available in 4 different sizes for each sex.

A training with ANTELOPE is highly effective. For example, in 4 weeks you can increase: performance up to 30%, jumping ability up to 20%, muscle volume up to 10%. Back pain is reduced in 90% of all cases.

The strap is made of several modules, each with their own function. Choose the modules you want to build a smartwatch unique to you.

BLOCKS is the world's first modular smartwatch. The watchface, or Core as we like to call it, is fully functional on its own, and has all the features you would expect from a smartwatch. But it's the strap that is the most amazing thing about BLOCKS. It is made of several links, or Modules, each of which have their own functions. You can choose the Modules you want and connect them together to build a smartwatch unique to you.

For DESKTOP. Arduino-based, 4-axis parallel-mechanism Robot Arm, 0.2mm precision! Bring industrial robot to everyone. Effective tool.

Our dream is to bring the industrial robot arm to daily life, let everyone can enjoy the joy of it and simplify the life from doing repetitive tasks. So we tried to creat a high repeat precision (up to 0.2mm), stepper motor, Arduino-based, easy to control, low-cost desktop robotic arm. It calls Dobot.

Imagine when your new born baby says "flower" the first time in his/her life, and it gets sent to a Arduino robotic arm, automatically the word transforms to the character 龙 (dragon, see the gif below) in Chinese calligraphy on a piece of paper or a 3D printed plastic flower, or be typed on a mobile phone that sends to your parents.

Have a crowdfunding offering you'd like to share? Submit an offering for consideration using our Submit a Tip form and we may share it on our site!

Sponsored Links by DQ Promote