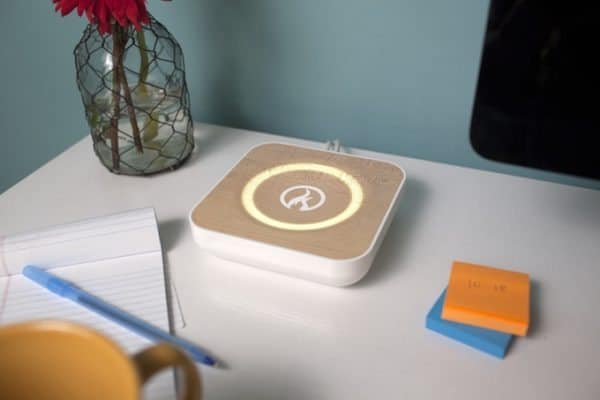 Seeking to make the Internet safer for children, Tennessee startup Torch has launched a crowdfunding campaign on Kickstarter to raise $150,000 for its self-titled digital parenting router.
Explaining the importance of Internet safety, the Torch team stated:
"If you are raising children today, you know they are on screen ALL the time – at school, which friends, in the car, socializing, playing games, doing homework. And if you're like most parents, you're unwilling to accept this reality. We don't know what they are doing and we don't know how to manage it. Torch exists to solve this. We give parents the oversight they need and children the boundaries they crave. Because if we parents don't do our job, they Internet will raise our children for us."
What really makes Torch stand out is the fact that it provides a "pause button" for the Internet. The company shared that this feature is a profile-specific which means parents are able to access their children's devices even when they are off. Torch will also report all browsing history and has no incognito mode or erasing history feature). Parents can also banish sites from the home through the router as well.
Another item that makes Torch interest is that it allows parents and children see how much time they have spent on the Internet and when that time is up. Besides pause, other modes will include family time and bedtime.
Above all of its features, Torch is to be easy to use without any confusion. The company noted:
"Most people have never logged into their router to understand just how convoluted it is. And trying to configure parental controls on top of that adds another level of confusion. When we thought about designing our user interface for families, we knew it had to be simple and intuitive. The way parents navigate Torch is almost effortless, so that moms and dads everywhere can easily take control of their Internet. And it's easily controlled from our mobile app, so parents can pause the Internet with two clicks on their phone."
Through the Kickstarter initiative, parents can receive Torch for the price of $99 (early bird special). It is scheduled to be shipped in March 2016. The campaign is set to close on November 19th.
__________________________________________________
Have a crowdfunding offering you'd like to share? Submit an offering for consideration using our Submit a Tip form and we may share it on our site!