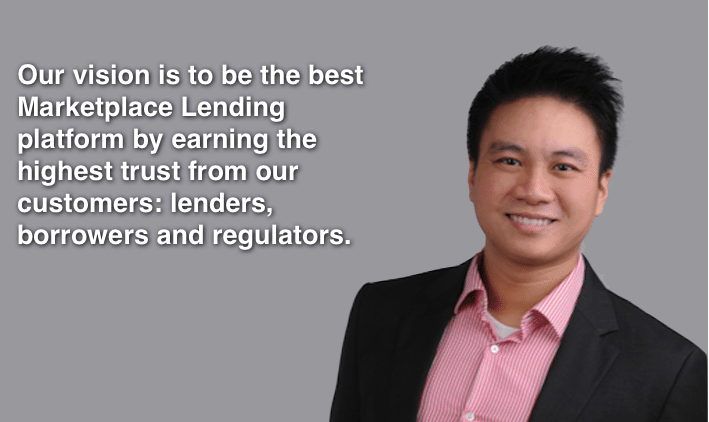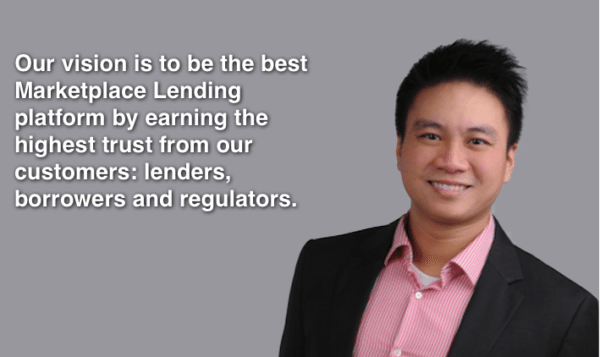 A co-founder of Funding Societies in his 20s, Reynold Wijaya is now the peer-to-peer lending company's chief operations (Singapore) leader, and has helped bring the company's funding to near $1.25 million. Funding Societies was among the first homegrown P2P lending companies to bring in a trustee registered with the Monetary Authority of Singapore (MAS), making for a safer way of undertaking crowdfunding.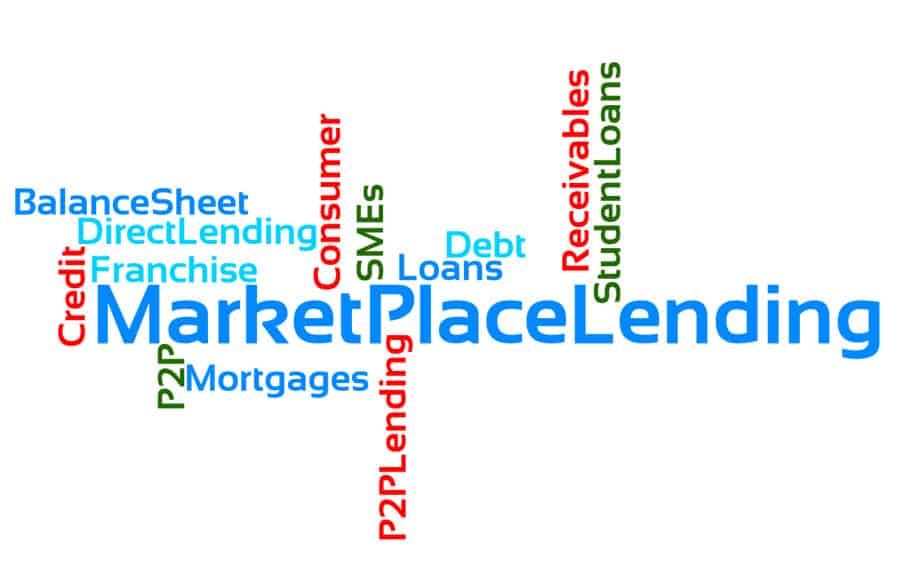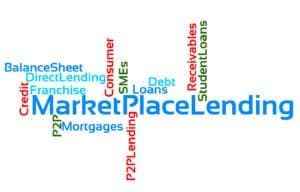 Funding Societies, which Reynold co-founded while completing his MBA at Harvard Business School, offers an online platform for SME owners to start or grow their businesses by providing access to adequate and equitable funding from individual as well as institutional lenders. Under Reynold's leadership, Funding Societies has raised significant institutional funding for loan investment, emerged as an award-winning platform through its customers focused process flow and design thinking, and built a strong technical team and management team across Singapore and Indonesia.
Prior to starting Funding Societies, Reynold was an executive at United Family Food, one of the largest confectioneries in Indonesia, focusing on operations and team management and leading the engineering team as well as co-leading all plant managers. There, Reynold led all expansion and efficiency projects worth over $25 million, where he generated significant savings through standardization of procedures, automation and continuous production line.
Reynold is also the co-founder of Let's Go To School in Indonesia, a nonprofit organization committed to helping financially challenged children resume education. Crowdfund Insider caught up with him for his thoughts on SME financing, Funding Societies' success and his thoughts on the future of P2P lending. Note: This interview has been slightly edited for clarity.
---
Midori Yoshimura: What drove you to establish a fintech company in your 20s? Did you face any obstacles because of your relative youth, compared with others in the finance industry?

Reynold Wijaya: Having both parents as successful entrepreneurs, I have had the privilege to witness the impact free enterprise can bring to our society in Indonesia. Their life lessons and experiences inspired a passion in me to become an impactful entrepreneur. As an operations executive, I worked with many SMEs and realized the lack of financing hinders their potential to grow. Motivated by my family business's growth from a humble SME to a major corporation, I want to help other SMES too.
Coming from a family business, I have been able to observe how businesses run: from engineering and product development to finance and marketing, and from leadership to communication and problem solving. Blessed with an excellent education at Harvard Business School and Engineering, I am confident that with the right attitude, team, and support, we'll be able to take Funding Societies to greater heights.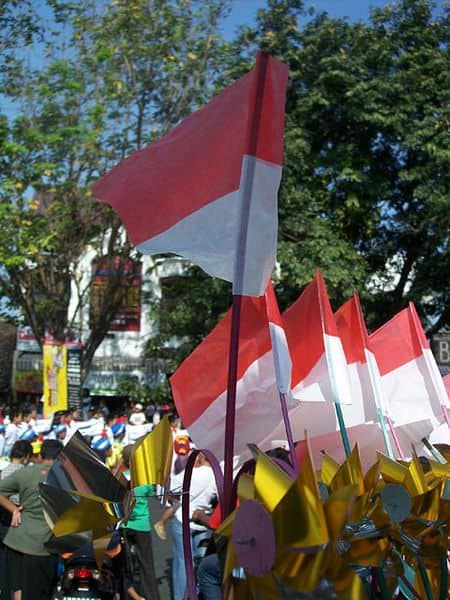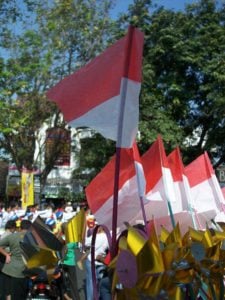 Midori: How do you operate under Singapore's crowdfunding rules? What is your relationship with the escrow agency you use, which is registered with the Monetary Authority of Singapore (MAS)?

Reynold: Our vision is to be the best marketplace lending platform by earning the highest trust from our customers: lenders, borrowers, and regulators. Having an escrow agency will ensure zero misappropriation of funds. Moreover, it will enforce a strict control of money flow, hence preventing unwanted criminal acts such as money-laundering. We believe appointing a MAS registered escrow agency serves as a pillar to protect this sacred covenant.
Midori: It's been less than 200 days since Funding Societies launched. Since then, the platform has helped finance 14 companies (with another three in the crowdfunding process, which should conclude soon), bringing total funding to close to $1.25 million. To what factors would you attribute this success? 
Reynold: We are truly grateful for the trust shown in us. As mentioned, earning customer trust is our absolute priority. Nothing works better by enforcing radical transparency and care. We use a flat interest rate with equal payment and no hidden fees, we disclose risk profiles of our loans, and we never compromise on loan quality to increase profits. In fact, both my co-founder and I co-invest in each loan as a vote of confidence that all loans posted are of high quality and are carefully assessed.
We genuinely care about our customers. We even reach out to some lenders who invested significant amount of their funds into a single loan to explain the importance of diversification and cancelled their investment! From the borrower's side, we are continuously working to improve and the application experience through better collection procedures, faster assessment, and speed to cash. Lastly from the regulator's side, we continuously engage with MAS to create better and more impactful crowdfunding platforms in Singapore.
Midori: Recently, Funding Societies inked a partnership with Orangefield Trust to hold funds from lenders, in a collaboration to "provide lenders with greater confidence in engaging P2P lending platforms." Any comments on the partnership, about a month after it was finalized?
Reynold: Earning customers trust is key and the partnership highlights our commitment to it. Orangefield Trust provides creditable external control and fund management, allowing full engagement, security, and confidence for lenders, borrowers, and regulators, especially when framework for the P2P industry is yet to be finalized.
Midori: Why does Funding Societies use a escrow agency?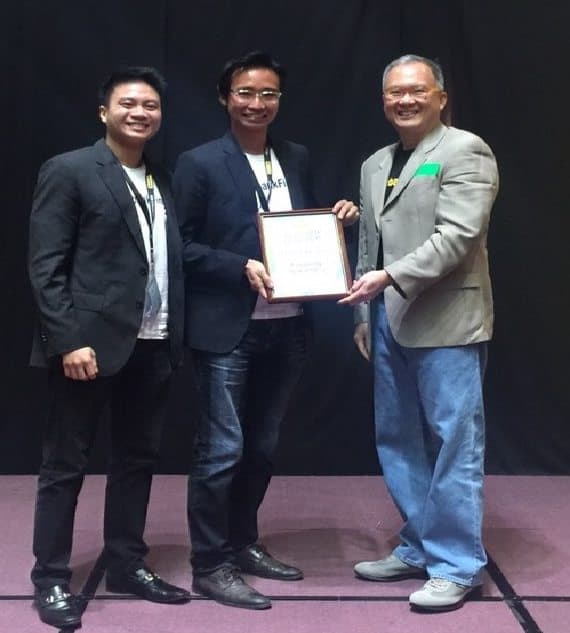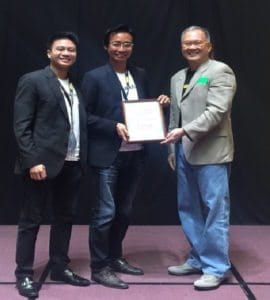 Reynold: To protect both lenders and borrowers. An escrow agency will enforce a transparent flow of funds as Funding Societies do not hold any lenders' monies. As commented by Professor Julian Wright, Head of Department of Economics, National University of Singapore, "When designed properly, P2P lending platforms can allow SMEs to access the funds. They can do so by the smart use of big data to screen SMEs while keeping costs down through an online platform model of operations. From a lender's perspective they can offer more attractive risk-adjusted returns. But they need to earn the trust of lenders." We believe that while using an escrow agency might be costly, it is critical to securing trust among all stakeholders.
Midori: What are Funding Societies' plans for expansion?
Reynold: We envision becoming the best lending marketplace in South East Asia. What we mean by best is really to become the most trustworthy platform and largest in terms of the number of loans. Our focus is to consolidate our business in Singapore and to serve our borrowers and investors to the best of our ability.
Midori: Please share more about your clear interest in assisting young businesses in Singapore, which has recently experienced weak growth.
Reynold: Both my co-founder and I genuinely want to make a positive impact in Singapore. SMEs are the backbone of Singapore, constituting 99% of enterprises and 70% of jobs in Singapore. However, strict regulations, procedures, and capital requirement restricts financial access for many SMEs. Many of these non-bankable SMEs are creditworthy: younger companies which demonstrated strong growth and committed owners, and older companies with stable operations.
We strive to become growth partners for these SMEs by offering competitive interest rates, providing world-class customer experience and fast disbursement. We hope to see them grow over time, returning to Funding Societies for bigger loans until they eventually become bankable. As noted by some analysts, Singapore will enjoy quality growth to create high-value jobs over the next decade, we want to be part of that solution as a leader of financial platforms for SMEs.
Midori: What advice would you give to young entrepreneurs?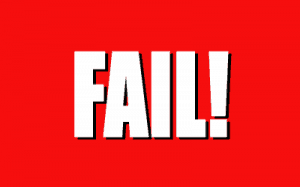 Reynold: I have suffered many professional failures, including a time when I made a near-catastrophic attempt to standardize a production system within my family business, but let me touch on my academic life which I hope can relate to more people. I gained admission to Harvard, Stanford, and MIT and graduated summa cum laude from Michigan. However, the path was extremely rough. I attempted the GMAT 5 times, the TOEFL 4 times (for Michigan), and I have received more rejection letters than acceptance letters, having been rejected to Wisconsin and UIUC, let alone Harvard and Stanford which rejected me 2 years prior to starting Harvard. I genuinely believe the only reason I achieved all those was simply because I didn't quit.
So my advice is to always embrace failures, be persistent, and have faith. Life is full of beauty and we should live our life to our fullest and fight for our dreams. I believe that living a life of purpose may certainly be our greatest contributions to serve as parts of this great universe.
Midori: Will you expand into Malaysia, which has legalized crowdfunding; Indonesia; or any other location in Asia?

Reynold: We will definitely inform you and let you have the scoop if we do decide to set up there.

Midori: What is the status of the current regulatory environment in Singapore?
Reynold: As many have known, MAS has taken the first steps toward regulating peer-to-peer lending with the creation of the FinTech & Innovation Group (FITG) earlier this year. Currently, we are engaging with MAS on the regulatory framework, including engaging with a top law firm to produce thorough reports on compliance. We believe the introduction of government regulation would legitimize the industry and we look forward to MAS' guidance on it.
Midori: What do you see in the future for P2P lending regulations in Singapore?
Reynold: We believe the government will play an active role in creating a conducive environment for SMEs to flourish and address many pain points that SMEs face with a grounded regulatory framework. We believe the framework would result in better safety measures to protect both borrowers from being charged exorbitant rates and investors from investing in bad loans and further nourish SMEs as the backbone of Singapore economy.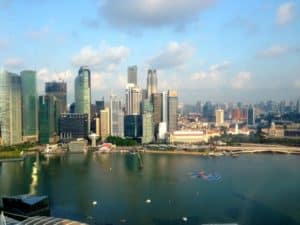 Midori: What are your thoughts on how P2P lending will develop, in Singapore and globally?

Reynold: P2P lending is excellent in serving as alternate financing to fill the financing gap of current financial systems for SMEs because of relatively low cost of screening, capital, and service. In mature P2P lending markets such as USA, China, and UK, the government already sees the benefit of P2P lending platform as creditworthy SMEs gain financing at competitive rates and lenders benefit from attractive and reliable returns. In fact, the Chinese government has recently given its official support to P2P, and plans to help the industry support local SMEs.

Singapore is very likely to be one of the leaders in Southeast Asia through its stable economy, strong regulations, clear financing demands from SMEs, and sophisticated investor base. We believe P2P lending will flourish globally, especially in the emerging market, where the problem of the "missing middle" is more chronic.

Sponsored Links by DQ Promote