Earlier this year, all-girl group TLC took to crowdfunding giant Kickstarter with a mission to raise $150,000 for their fifth and final album. The group was started in the early 90's and became a huge sensation throughout the years thanks to their popular hip-hop tunes.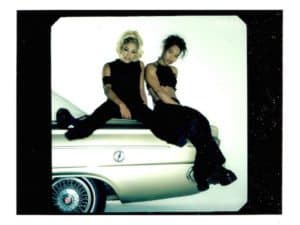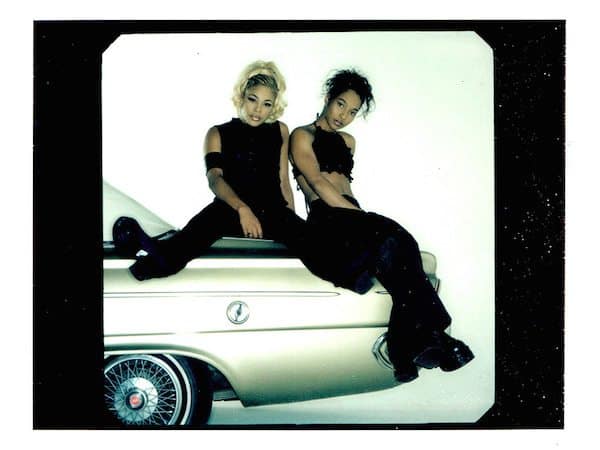 The all-girl group experienced a devastating situation in the early 2000's when bandmate, Lisa "Left-Eye" Lopes, died in a car accident. The ladies, Rozonda "Chilli" Thomas and Tionne "T-Boz" Watkins, since have been in and out of the music scene over the years, but were ready to answer their fans' prayers with a new album that features new music.
During their time on Kickstarter, the now duo band mates captured over $430,000, including $5,000 from pop sensation Katy Perry. While the new album was supposed to be "delivered" in September 2015, it was unfortunately delayed, due to ladies taking a short break from the studio.
Chilli and T-Boz shared in a post at the end of September:
"After seeing and greeting so many of you on our tour this summer, we took a short break and now we are in the studio recording our new album with Ron Fair, coming out in 2016. The music is coming out great and it's only with your support of TLC on Kickstarter that this is possible. We thank you and promise that we will continue rolling out all the Kickstarter prizes except the album by mid-October. We are moving the album back to 2016, so that we will have more time to finish the record the TLC way. Thanks as always for your love and support and we can't wait to deliver a new record and tour next year."
This news caused (and is still causing) backers to not only grow frustrated and impatient but also doubtful that the girls will not deliver the promised album. Some have taken to social media outlets to really show their thoughts about the album's release date change:
TLC. Taking Losers' Cash.

— Patti LaHelle (@_maleficentt) November 1, 2015
$430,000 in a month and the fans who made it happen are sitting around waiting for a sniff, a hint, a snippet of a single.

— Rusty Redenbacher (@rustymk2) November 1, 2015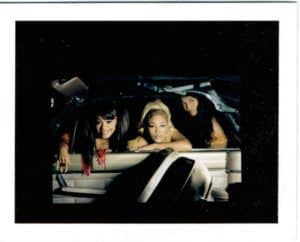 They also wrote on the Kickstarter page:
"That's pretty lame to get people excited with a release date and then change it once you get all the money. How did you manage to do all the research on the development and marketing of the album and get it completely wrong? This happens with almost every Kickstarter that's successful, it's not fair to your customers."
Luckily, the girls still have supporters that have their backs when it comes to the album:
"People really need to stop bringing there negativity here. Stop posting stuff about being scammed or that you doubt that we will get anything. We are all excited for what's coming and we love hearing stories about the meet and greats and people getting there rewards. STOP bringing us down!!! Keep it to your self or just ask for a refund, easy as that!!!"

"All you doubters who screamed 'we're being robbed!' should all be ashamed. Take as long as you need ladies."
Let's hope that TLC will unleash the album early 2016.
Have a crowdfunding offering you'd like to share? Submit an offering for consideration using our Submit a Tip form and we may share it on our site!