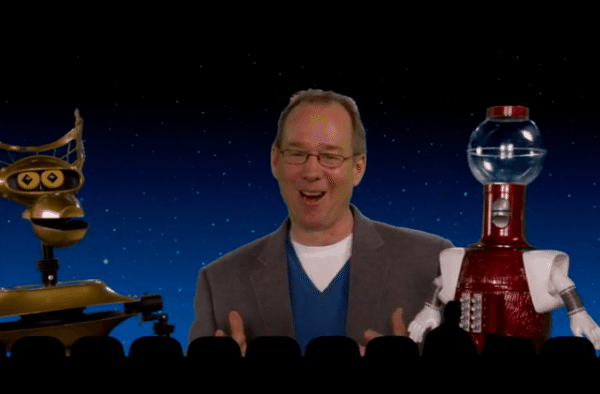 Crowdfunding on Kickstarter, cult classic Mystery Science Theater 3000 is rapidly nearing its fundraising goal of $2M, with the show's original host and creator Joel Hodgson at the campaign's helm. Together with Shout! Factory, Hodgson is seeking to bring back the series, "which ended in 1999, ran for 11 years (and 197 episodes) and was even one of Time magazine's 100 best TV shows of all-time," according to Digital Trends.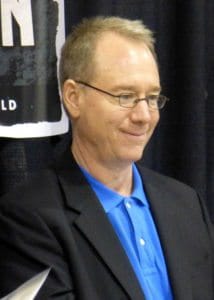 As of this writing, the campaign has raised $1,318,754 from 11,651 backers, with 30 days still to go. The $2M goal would fund three full-length episodes, and $5.5 million would fund a season of 12 episodes. Rewards range from a MST3K information club membership certificate for a pledge of $10 or more, to a pretty sweet VIP package including a position as an executive producer for the full new season for a pledge of $10,000/$25,000 or more (listed as $10,000, due to Kickstarter limitations).
Why bring back the show, however popular? Hodgson writes,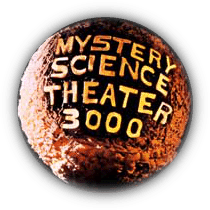 I think it's because MST3K is more than just movie riffing. It's a stranger and denser recipe than just saying smart aleck things to a forgotten movie, but I think this is the secret ingredient: we believed that it's easiest to survive the cheesy movie that we're living in with friends who keep us from taking it all too seriously.

Now, I don't want to get too maudlin about it, because being too serious is the enemy of comedy. We weren't trying to send a message: job #1 was always to make a funny show. But while we were doing that, I hope we also helped show the kids that society, and the stupid things we say and do to each other, are "just a show, and you should really just relax."
Digital Trends notes,
As for the casting, it sounds like there's going to be a brand new host, mad scientist, and voices for quirky robots Tom Servo and Crow — but Hodgson does hope that past cast members will get involved. "Basically, I'm trying to blend the old with the new," said the creator and former host. "Mystery Science Theater has already refreshed itself once with a completely new cast, so I think it deserves to do that again."
Check out Mystery Science Theater 3000's promo video below:

Have a crowdfunding offering you'd like to share? Submit an offering for consideration using our Submit a Tip form and we may share it on our site!