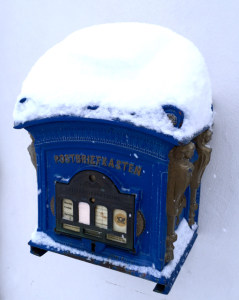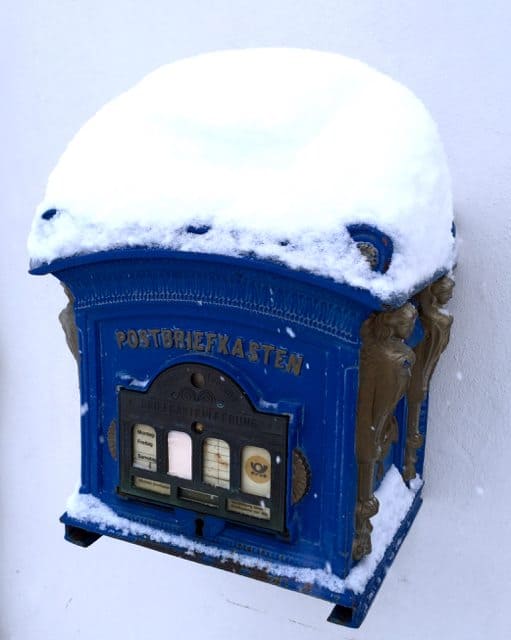 The field of robotics has been an interesting crowdfunding category.  Buddy, a pitched as a family companion, raised over $600,000 in September.  Now a new entrant has just emerged and it has easily topped its $100,000 goal on Indiegogo having raised $300,000 in just 48 hours.  Alpha 2 expects to deliver a low cost, interactive robot by February 2016 – not quite Christmas but not too far off. Alpha 2 beats Buddy in the agility category too. While Buddy rolled along on wheels, Alpha 2 has 20 joints that can replicate more human-like motion. Alpha 2 claims some pretty cool features and the pitch video depicts the robot as a handy day-to-day, interactive assistant. The brains of the device are stored on the internet though so much of the magic is based in the cloud.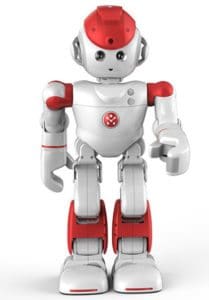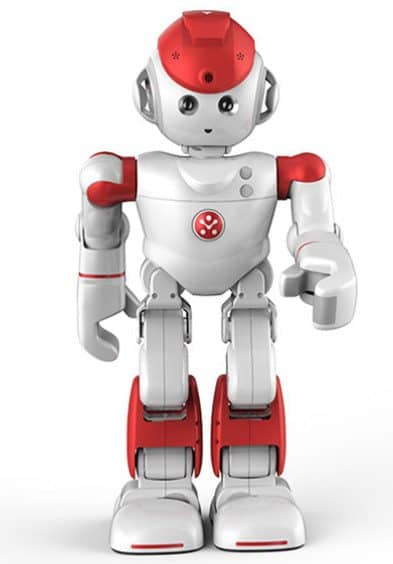 One day household robots will be ubiquitous aiding us in innumerable ways. We are not quite there yet, but projects like Buddy and Alpha 2 are indicative of the future of household robots. Will Alpha 2 fit the bill?  If you back this campaign you won't have to wait long. According to the creators a fully functioning prototype is on the schedule for next month. Early bird offers quickly sold out at $599 so you will have to commit at least $699 now.
The iPad Pro just hit the shelves of the Apple Store this past week. Having just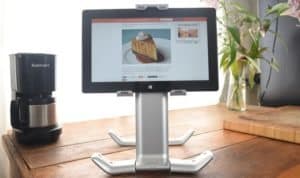 checked out the new oversized iPad I have to admit, it really is big.  The screen looks amazing but I cannot imagine holding that thing all day.  TStand is probably the first product out of the gate to provide a tablet stand that can accommodate both the smaller version tablets and the jumbo sized ones as well. Crowdfunding on Kickstarter, TStand turns your iPad into a monitor. Or, alternatively you can use it as a stand while you are lounging around on the couch. One of the best things about TStand is the price.  At $37 (early bird long gone at $32) it's pretty affordable. Ships next month too.

For some people a bike is not a form of exercise or competition, it is a valued means of transportation for your daily commute or trip to he corner store. If you are an urban dweller, storing a full sized mountain bike may not fit your lifestyle.  Crowdfunding on Kickstarter, Hummingbird uses expensive build materials to deliver a super light-weight, two wheel ride that folds into something you can hide in a closet.
Using carbon fibre and streamlined components, Hummingbird tips the scales at just 6.5 Kg / 14 lb.  According to the campaign, this beats anything else on the market by at least 3kg.  Of course, a high-tech bike comes at a price.  A single speed with 16″ wheels costs £1,100.  If you go top shelf the 5 speed with 20″ wheels will set you back £1600.  Manufactured in the UK and ships in August 2016 and ships anywhere in the world.
---
Tstand is a multipurpose adaptable, compact, and lightweight tablet stand that will revolutionize the way you use your tablet. 7″-13″

Tablets simply aren't living up to their promise of being user-friendly.

They are made to be sleek, ultra thin, with high computing power, but they are not made to be held. Try watching a movie or even streaming a sitcom, and within 5 minutes, no matter how lightweight, the tablet computers are too heavy. So we end up slouching over into many uncomfortable positions. Repetitive use can even lead to strain injuries like carpal tunnel.

We're excited to bring you The Hummingbird, the lightest folding bike in the world. It weighs only 6.5kg and it's made of carbon fibre!

The Hummingbird is the lightest folding bike on the market: it weighs only 6.5 kg (~14 lb). It's made out of carbon fibre and ticks all the boxes: technology, performance, comfort and looks. Our mission is to make the folding bike experience the best it can possibly be. Even the lightest folding bike on the market is 3 kg heavier than the Hummingbird Bike.

Alpha 2, the World's First Humanoid Robot for the Family. Intelligent, Interactive and Expandable!

The Robot We've Always Dreamed of is Almost Here.
Technology is all around us, but what happened to the robots we dreamed of as kids? The ones who could be our friends and members of our family.

The robots who were as smart as our smart phone, but could walk and talk and learn and engage with us, in a way no smart phone ever could.

We think Alpha 2 could finally be that robot, and with your support, we can make Alpha 2 a reality.

Have a crowdfunding offering you'd like to share? Submit an offering for consideration using our Submit a Tip form and we may share it on our site!

Sponsored Links by DQ Promote