This week, UK's equity crowdfunding platform, Crowdcube announced it has formed a new partnership with Amazon Launchpad, which is set to features items from British startups that are ideal for consumers looking for "cutting-edge products for the holidays and beyond."
Crowdcube noted in its Blog:
"Amazon.co.uk announced the introduction of Amazon Launchpad, a new programme that will bring innovative products from British startups to millions of Amazon customers across the UK. The new Amazon.co.uk Launchpad Store that opens today features a host of new inventions, ranging from Consumer Electronics and Connected Home products to Kitchen to Beauty, Health and Wellbeing items. UK startups in the new Amazon Launchpad Store include the Kano children's computer kit, the Wileyfox 4G Smartphone and Smarter's wifi-enabled iKettle, amongst others.

"Amazon will invite startups to join Amazon Launchpad with the chosen companies given support to launch, market and distribute their products to Amazon customers. Startups in the Amazon Launchpad programme benefit from custom product pages on the new Amazon.co.uk Launchpad Store, marketing support and access to Amazon's UK fulfilment network including Amazon Prime."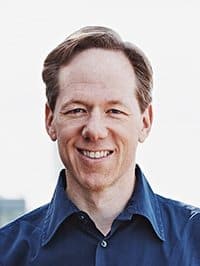 The equity crowdfunding platform went on to quote Christopher North, Managing Director, Amazon.co.uk:
"British inventors are responsible for some of the most innovative consumer products in the world, from the lawnmower to the electrical vacuum cleaner to the collapsible baby buggy. Now we are introducing a dedicated store on Amazon.co.uk where our customers can find a range of cutting-edge items from today's generation of British inventors that we're helping to cultivate."
Amazon Launchpad offers startups a range of services that help accelerate their business including:
Brand Development: Custom product pages help bring products to life through photos and videos. Founders can tell their story and connect with customers in a more personal way, with a Q&A about the startup.
Customer Reach: Amazon's most powerful marketing tools – including merchandised placements, personalised recommendations, and participation in the Amazon Vine customer reviews programme – give products added visibility.
World-class Fulfilment: Startups also enjoy access to Amazon's UK fulfilment network and fast, unlimited shipping with Amazon Prime, along with exceptional customer service.
Darren Westlake, Co-Founder and CEO of Crowdcube, noted:
"Crowdcube has helped over 300 great British businesses raise more than £115 million in growth finance from a growing crowd of savvy investors eager to back businesses they really believe in. By partnering with Amazon to have the startups we're helping be featured in the Launchpad programme, they will receive access to Amazon's distribution network and millions of customers, giving budding entrepreneurs an incredible boost in their journey to transform an idea into a reality."
Reward-based crowdfunding platform CrowdfunderUK revealed that it has teamed up with Amazon Launchpad also. Phil Geraghty, MD of Crowdfunder.co.uk, explained:
"Crowdfunder is proud of its track record in developing great business ideas so we are excited to be working with Amazon Launchpad. By partnering with Amazon, British start-ups will enjoy the support of one of the world's most visionary companies, with everything from fulfillment to customer service taken care of, along with the opportunity to sell their products to tens of millions of potential customers around the world. We can't wait to see the results."
Sponsored Links by DQ Promote