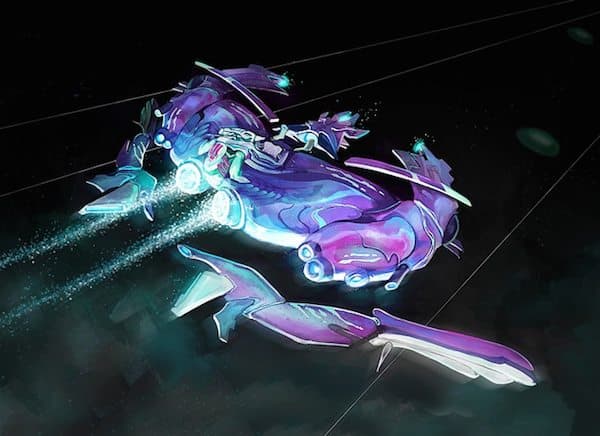 Great news, Amplitude Kickstarter backers! Harmonix's highly anticipated reboot video game is set to hit PlayStation 4 consoles this upcoming January for $19.99.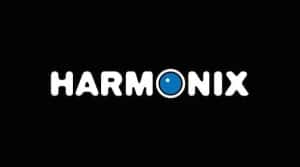 Amplitude is a rhythm music action game. It was first released in early 2000's on PlayStation 2 and became one of the most popular video games out there. Although the original release date was for March 2015, the creators of the game were forced to delay the release a few times over the past year.
Playstation declared:
"Harmonix rebooted this PS2 cult-classic music game with the help of Kickstarter backers. Amplitude is back with high-fidelity visuals, new songs, a sci-fi narrative, and more.

"Amplitude features a single-player campaign along with competitive and cooperative local multiplayer modes. The campaign is presented in the form of a sci-fi concept album with a narrative that surfaces through the game's visuals, music, and lyrics. There are also leaderboards available for bragging rights.

"With a soundtrack of more than 30 songs, Amplitude includes music from exciting artists such as Darren Korb (Transistor), C418 (Minecraft), Insomniac Games, and Freezepop, as well as songs from Kickstarter backers, and music crafted by Harmonix's talented in-house composers."
The entire soundtrack of Amplitude is as follows:
"All The Time" — C418
"Assault on Psychofortress" — Single White Infidel
"Astrosight" — Inter:sect Ft. Noelle LeBlanc & Naoko Takamoto
"Break for Me" — James Landino Ft. Noelle LeBlanc
"Concept" — Symbion Project
"Crazy Ride" — Insomniac Games
"Crypteque (1-2)" — Danny Baranowsky
"Crystal" — George & Jonathan
"Dalatecht" — Harmonix
"Decode Me" — Inter:sect Ft. Noelle LeBlanc & Naoko Takamoto
"Digital Paralysis" — Harmonix
"Do Not Retreat" — Komputer Kontroller
"Dreamer" — Harmonix
"Energize" — Harmonix
"Entomophobia" — M-Cue
"Force Quit" — Jim Guthrie
"Human Love" — Harmonix
"I.C.U." — Harmonix
"Impossible" — Darren Korb
"Lights" — Wolfgun
"Magpie" — Harmonix
"Muze (Amplitude Remix)" — Ingrid Lukas, Remix by Patrik Zosso and Nik Bärtsch
"Perfect Brain" — Harmonix
"Phantoms" — Freezepop
"Recession" — Jeff Allen Ft. Noelle LeBlanc & Naoko Takamoto
"Red Giant" — Kodomo
"Supraspatial" — Jeff Allen Ft. Naoko Takamoto
"Synthesized" — Symbion Project
"Unfinished Business" — Shiohito Taki & Junichi Kamiunten
"Wayfarer" — Harmonix
"Wetware" — Harmonix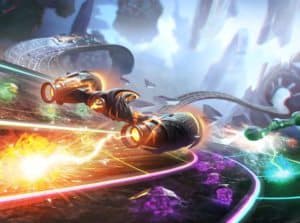 PlayStation also noted that Kickstarter backers who offers up $40 or higher do not have to wait until January 5th to get their hands on Amplitude. Those backers will receive the game two weeks earlier, on December 23rd.
Amplitude's crowdfunding campaign ended on May 23, 2014 and received $844,127 from 14,112 backers. Check out the PlayStation trailer below.
Have a crowdfunding offering you'd like to share? Submit an offering for consideration using our Submit a Tip form and we may share it on our site!