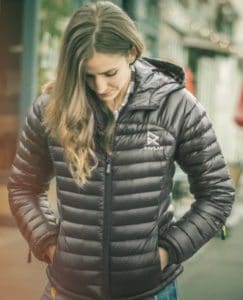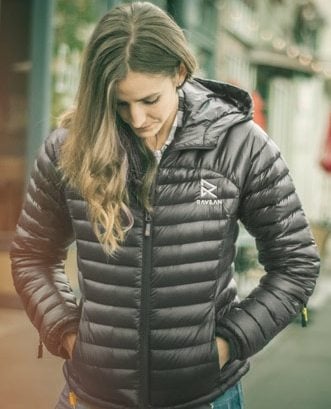 The revolving door of successful Kickstarter campaigns migrating to Indiegogo to extend product sales is continuing. Ravean, the "World's First Heated Down Jacket with Mobile Charging" set out to raise a mere $100,000.  The project closed on Kickstarter last week at over $1.3 million driven by 6480 backers. Today you can sign up to receive a Ravean heated jacket but you have to do it on Indiegogo. Ravean is one of the most funded clothing campaigns ever on the Kickstarter site.
But it appears that Kickstarter is not only a platform to help creative projects to get funded. It is also a feeder for Indiegogo's InDemand product and a growing revenue stream for the crowdfunding platform.
Ravean promoted the jump to Indiegogo to supporters letting them know to share the offer to people who missed out on the Kickstarter campaign:
"We also wanted to share some good news. Our Kickstarter campaign may have ended, but Indiegogo invited us to continue pre-selling on their platform. We accepted – and wanted you to be the first to know."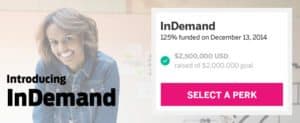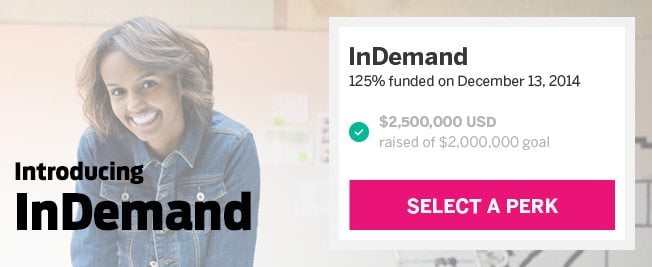 The question remains as to whether or not Kickstarter will incorporate an ongoing sales feature that clearly its customers need and want. So is the customer king? So far I would say not.
Kickstarter may not want to be a store but some of their best projects clearly need one once their product has been proven on the rewards-based platform. So why not provide a continuing sales service?