This week, a group of Clemson University fans launched a crowdfunding platform dedicated to collegian athletes called UBooster.
According to the New York Times, UBooster is on a mission to help athletes achieve their dreams by soliciting payments for high school recruits from fans, and delivering the money to the athletes after their college careers end.
During his interview with the media outlet, UBooster's founder Rob Morgan stated:
"We think this is the direction college sports is headed. At some point, there is going to be an opportunity for players to make money, and here's how we can be a part of it."
Morgan has been helped in his venture by a former Clemson football player and the interim dean of the university's business school. UBooster's description reads:
"UBooster is the world's premier platform for supporting college athletes. Through UBooster, fans Boost funds to demonstrate their support of the choices made by high school athletes. All the funds go to a trust fund (known as a UFund) for the athletes, which they can access at the end of their NCAA eligibility.

"Fans have the opportunity to participate for free by using the UBooster Points they receive at signup. These points directly correlate with the athletes' Heat Index. To keep raising an athlete's Heat Index, fans can Boost a player while simultaneously contributing money to their UFund, which also helps their favorite athlete's Heat Index score climb. Additionally, when fans Boost an athlete they can select which school they support and each athlete's profile will display the leading Boosters. For example, if a fan of School U boosts Joe Football for $10, Joe Football will receive 100 UBooster Points towards his Heat Index and his profile will display School U as the leading fan-driven institution.

"On National Letter of Intent ("Signing") Day, the opportunity to Boost an athlete closes. All the funds donated to these athletes will be held in escrow until his or her NCAA eligibility expires. Athletes have six years to collect their funds, starting form the time they begin their college careers."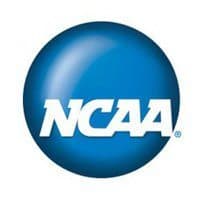 Previously, NCAA showed disapproval for any efforts to pay students, including crowdfunding. Late last year, NCAA attempted to shut down a for-profit company known as FanPay, which was planning to launch a crowdfunding platform for pay-for-play college athletes. Despite these cease-and-desist letters from several schools and conferences, the website has announced that its ready to open its doors and has a few rules.
NCAA officials addressed FanPay in an educational column which was covering crowdfunding. The organization stated that crowdfunding to pay a student-athlete is considered impermissible. Unfortunately, the NCAA also revealed why it might be considered powerless to stop FanPay and similar crowdfunding campaign.
Morgan noted that he and his advisers have examined the NCAA manual and believe they are not violating any current rules. He noted that, much like FanPay, the NCAA won't have any impact on UBooster:
"If we get a cease-and-desist letter from a school, it won't affect our business model because our business isn't with the school."
Sponsored Links by DQ Promote