Funding Circle has revealed in a series of tweets that the company has just topped £1 billion in lending in the UK. The US and Europe add about £250 million. The milestone was foreshadowed in a Funding Circle blog post yesterday stating that 7,250 UK businesses  have borrowed from Funding Circle in 2015 alone.  The total number of business loans hit around 15000 for the year.
@FundingCircleUK 45,000 investors lent £1billion 2 thousands of businesses in the UK (+ another £250m in US & CE) pic.twitter.com/46aJLgE7Pc

— Samir Desai (@samirdesai01) December 23, 2015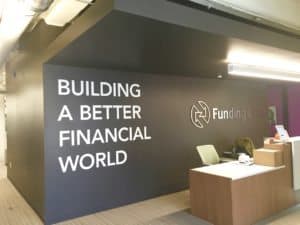 Funding Circle is the largest P2P business lender in the UK.  The company expanded its reach into the US several years back and earlier in 2015 continued its growth into Europe with the acquisition of Zencap.  The online lender has experienced solid growth as more and more borrowers have utilized its well-established service. Recent December lending figures showed total new loans listed at over £16 million averaging about £71,000 per loan. The largest loan stood at £450,000 with the smallest at just £5000.  The investor community has grown to over 45,000 individuals alongside 19 local councils, the UK government and more. Beyond the UK, Funding Circle now operates in the US, Germany, Spain and the Netherlands.
Funding Circle has posted a video update embedded below.