Continuing to offer more tips for crowdfunding campaign organizers, Indiegogo has unveiled some advice about what to do after the initiative is done.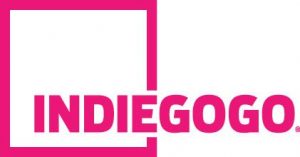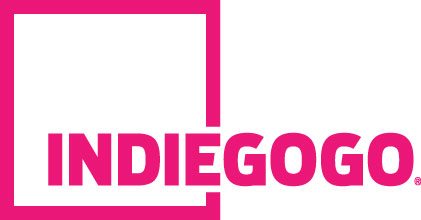 The global platform shared:
"Congratulations – you have officially run your very own crowdfunding campaign! For the past few months (or more!), you've dedicated your life to turning your dream into a reality. Though the campaign itself has ended, your journey is not quite over yet.  Following up with contributors after your campaign ends is equally as important as engaging with your community before and during the campaign. We're here to guide you through the post-campaign follow up process to help you fulfill perks, keep your contributors happy and take your crowdfunding success to the next level."
While explaining the InDemand feature, Indiegogo's team revealed:
"InDemand is Indiegogo's unique feature that allows campaigns that have hit their goal to continue accepting contributions, grow their communities and reach new audiences after the campaign ends. If you didn't opt into InDemand during the campaign creation process, don't worry – you can still opt in (if you hit your goal) after that fact. Simply head to the create/edit view of your campaign, click the InDemand tab, check the "Opt in to InDemand" box and click Save. Your campaign page will then be InDemand.

"If you've chosen to enter InDemand, we suggest reading a few tips from our own crowdfunding experts as well as Indiegogo success stories for both hardware and film campaigns so that you can learn a little bit more about the benefits of the program. Once you are InDemand, you should expect to receive funds disbursements every four weeks."
Indiegogo discussed two important things to remember about InDemand:
Once you opt out of InDemand, you cannot opt back in.
When your campaign is over, you can still use the Updates feature to communicate with all of your backers in one streamlined place. This is especially useful if you have any exciting news you want to share with your backer community after the campaign, such as venture capital funding, press mentions, new products and more.
Noting what happens to the funds, Indiegogo stated:
"As soon as your campaign ends, notify your bank to let them know that funds are coming 10 to 15 business days after the end date. Flexible Funding campaigns and Fixed Funding campaigns that reach their goal can expect to receive their funds in 10-15 business days. Once your campaign officially ends, refunds are the campaign owner's responsibility. Update your refund policy (if applicable) to your campaign FAQs. This way, you will have somewhere to refer contributors to if they have questions about refunds. If it's within your policy to refund backers after the campaign ends, we suggest using an online service like PayPal so you'll always have a record of the transaction. After your campaign ends, you can expect to receive your money within 10 to 15 business days."
The crowdfunding platform commented about how organizers should remain in communication with backers:
"Clear and open ongoing communication is crucial to your campaign's success. Your campaign is just the beginning when it comes to sending updates to your community; we suggest sending at least monthly updates after the campaign to keep your backers informed. Keep responding to comments, sending updates and engaging on social media so that your audience knows that you are working on fulfilling perks and working towards your goal. When sending these communications, clarity is important to set expectations while regular contact is important for loyalty. Your backers are your biggest supporters, helping fund your entrepreneurial idea to bring it to life. An open line of communication will demonstrate that you care about and value their support.

"A few examples of things to share with your community include photos of your team working on the project, factories, prototypes, milestones, announcements, delays in production, packaging, film sets and more."
Indiegogo then shared some tips on how to communicate project delays:
Clearly address the delay in the first part of the message.
Share specific reasons for the setback.  Most of your backers don't understand the nitty-gritty that goes into bringing an idea to market. It's important to explain in a way that is understandable so your contributors can understand and empathize with your situation.
Offer an updated timeline: If possible, people like to have a clear plan on how you'll move forward from this.
Share a win: You still want to give folks a reason to trust that the project will eventually come to fruition. A few good methods of doing so include sharing recent accolades, investment or showing pictures of your process to showcase your involvement.
Apologize: It's important to make contributors feel reassured that you care about them and the forward movement of the process. A promise was broken, so it's important to apologize and offer a look forward.
In regards to perks, Indiegogo added:
"Once your campaign ends, you can start organizing your perk fulfillment process. You might consider a fulfillment service like Amplifier for simple physical goods, like shirts or stickers. Use the "Order States" feature on your Contributions tab in the campaign dashboard to help you keep track of all of your contributions, from 'Unfulfilled Orders' to 'Preparing for Fulfillment' to 'Fulfilled Orders.'

"Once your perks are ready to ship, verify your contributors' addresses to ensure you're sending them to the right places. Continue to send emails to confirm shipping addresses, and send out all of the perks that you can as soon as possible. Don't forget to keep updating your campaign page with manufacturing and shipping statuses so your backers know that you're actively working to fulfill their perks.

"Remember that many successful campaigners encountered issues after the campaign and learned quite a bit about how to scale and create a business. Crowdfunding on Indiegogo is not just a way to raise money, but it's also a way to validate your idea, conduct targeted market research and transition directly into ongoing commerce. Our free prep calendars and checklists are designed to help you keep track of all the steps necessary to run a successful crowdfunding campaign. Armed with these tools as well as our Support Center and Blog, you'll be ready to fund any idea that matters to you."
Have a crowdfunding offering you'd like to share? Submit an offering for consideration using our Submit a Tip form and we may share it on our site!