Earlier this month, London's online luxury marketplace, Luxtripper, took to equity crowdfunding platform Crowdcube to raise £400,000 so that it can complete its quote building/booking and hire additional personnel.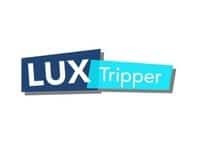 Luxtripper, which secured £152,000 on Crowdcube last year, reportedly uses propriety tech to present travellers with their personalised trips, and also provides hoteliers with customer profiles to deliver exceptional service. The company shared:
"Shortlisted as 'Tour Operator of the year' for making the biggest impact in the market. Luxtripper has achieved growth of 47% referral rate and 19% repeat customers in 2015."
The company does the following:
Uses its search platform to give a combinations of 4- & 5-Star hotels, flights, tours, and other options to our users.
Its mission is to save millions of passionate traveller's time searching for relevant travel options and accommodations using our proprietary tech, in an industry which continues to grow faster than global GDP.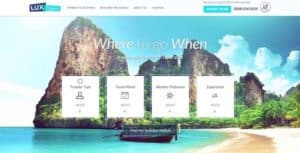 Its patent pending 'Where To Go When' search technology encourages the user to simply selects:
The type of traveller they are
The month of travel and desired weather type
And the holiday experiences required
Luxtripper noted:
"Once they have completed these steps, they are presented with targeted destinations and luxury hotels which match their needs. Using our purpose-built technology called 'HECTOR', we've automated the process of plugging in 1000's of result combinations considering all traveller types, when they are travelling, the desired weather and what experience they are after. As the results have been pre-configured, the aim is to give them only relevant options, saving them time and ensuring they are not sifting through the overwhelming amounts of data, which most online travel bookings site are delivering."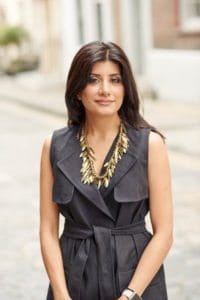 During a recent interview with Crowdcube, founder of Luxtripper, Nena Chaletzos, shared more details about the company:
"Luxtripper is a multiple award-nominated travel technology company with a 'Where To Go When' search technology that's helping travellers book matched comprehensive holiday packages worldwide. I wanted to offer travellers a simpler, quicker way to search and book holidays that only provides results attuned to their interests, and eliminates the need to spend hours researching online. In 2013, my team and I created Luxtripper and it's global patent-pending travel finder."
While discussing the company's progress since its first Crowdcube initiative, Chaletzos explained:
"It's been a very exciting time for the business; we've grown our monthly enquiry value from £100,000 to £2 million, increased our mailing list from 3,000 subscribers to more than 85,000, and booked more than £1 million worth of holidays to date. One of the reasons behind these achievements is that we have been focusing hard on growing the number of hotel partners we work with. We have received recognition for the work we are doing, having been nominated for the 'Best Tour Operator Website' for making the biggest impact in the market, and being ranked 'the number one travel brand on Facebook' as analysed by Likealyzer in August 2015."
Also revealed some of the challenges Luxtripper has experienced, Chaletzos stated:
"The biggest challenge we've found is that because we've grown our customer base and enquiries are increasing exponentially, we've seen that we need to automate more services. Our customers have told us they want to book online and choose more experiences when booking. This feedback presents both a challenge and an opportunity, highlighting how we can take the site to the next level with the help of additional funding. Initially we were manually tagging hotels based on their experiences, which is what was driving the search. As we have now identified the need for more automation to help scale what we offer, we've been working on building in-house technology to automatically tag these experiences. The investment we are seeking will help develop that technology to give customers more choice in relevant experiences."
In regards to Luxtripper's future, Chaletzos added:
"We really focus on what our customers want, and how to improve the user experience. They've told us they would like the option to book online, compare prices, and include more experiences, so these are all things we are working on at the moment. We are creating the first-of-its-kind hotel categorisation technology, which means online personalisation will go to another level. This technology, which we call Hector, involves machine learning so that it can predict relevant hotel options for users based on the types of experiences they are looking for. We are also adding many more accommodation and destination options to the site meaning we'll soon be the largest online luxury travel metasite in the world. It's an exciting time for the business, as we can really scale but still keep our costs flat because of our lean operating approach. And finally, we are introducing a mobile app in mid 2016!"
Since its launch, Luxtripper's second Crowdcube campaign has captured over £370,700 from 70 investors. It is set to close at the end of February.
____________________________________________________
Have a crowdfunding offering you'd like to share? Submit an offering for consideration using our Submit a Tip form and we may share it on our site!