Offering up some advice to those looking to move to London's famous neighborhood Notting Hill, Crowdcube #FundedClub member and storage company Lovespace has released a new moving guide for new or soon-to-be residents.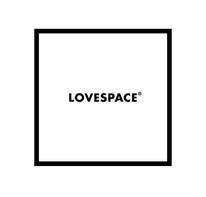 The company, which was founded by Streetcar co-founder and entrepreneur Brett Akker, won the award in 2014 after capturing over £1.2 million in early-stage funding and £1.6 million during its campaign on the equity crowdfunding platform.
In the guide, Lovespace revealed details about moving to Notting Hill neighborhood:
"There's more to Notting Hill than just the setting for a famous movie. Also known for hosting Europe's biggest street festival, the Notting Hill Carnival, Notting Hill is teeming with fashionable restaurants, trendy bars and high-end shops, and is home to one of London's best markets: Portobello Road Market.

"Portobello Market, which runs the two mile length of Portobello Road, is a rummager's delight. You will find everything from fresh food and flowers to antiques and clothing. There's so much to see, it can take a while to wander the two miles, especially if you take the time to marvel at the movie-set worthy streets and colourful houses.

"With its quaint cobblestoned streets, rustic Victorian townhouses and pretty gardens, this west London neighbourhood is an idyllic place to live and hang out in, whether you're into shopping, eating, film, or just plain people watching. Despite its more shabby history, Notting Hill has transformed into one of the most desirable locations to live in London with a number of rich and famous residents. It's a popular place for families and young, fashion-savvy professionals, who live in a mixture of large sub-divided terraces, charming mews homes and apartment blocks."
The cost to live in Notting Hill is £2,100 for 1 bed flat  and for a 2 bed flat it is £3,350.
Lovespace went on to discuss where Notting Hill was located and transportation. The company also shared 'what to do' ideas, which included the Portobello Road Market, The Electric Diner, Electric Cinema, The Churchill Arms, The Ledbury, The Shed, Granger and Co., and even the Notting Hill Carnival.