Just four months after securing $28 million through its self-running crowdfunding campaign, Glowforge has delayed shipments of its highly anticipated 3D laser printer.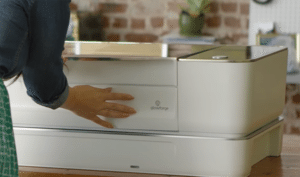 CEO of Glowforge, Dan Shapiro, has reportedly confirmed that while the shipments have been postponed, the company will deliver printers by June to those who pre-ordered. He stated:
"During our crowdfunding campaign four months ago, we said the shipments would start in December and that all backers would receive their units by June. The whole team here is working like mad to make sure that all units from the 30-day campaign are, in fact, delivered by June. We're still on schedule for that, so right now, it looks like no one will get their Glowforge late."
Noting why the initial shipments scheduled for December have yet to be delivered, Shapiro commented:
"I wish we were further along with that. We don't have units in public locations yet so people can go use them, which was our goal. We've found enough improvements to be made on early models that we don't want to build up new ones or put them on unattended display until we've fixed the fixes."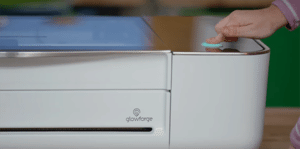 While he remains confident that the printers will be delivered on time, Shapiro does admit there is a possibility of future delays:
"Shipping on time is very important to us, but honestly it's our second-most import goal. The only thing more important to us than shipping on time is delivering the fantastic product our customers expect. While we're on schedule for June, if something unexpected comes up and we have to decide between shipping a mediocre product and taking a delay, we'll take the delay so we know we can ship our customers something they'll love."
He then added:
"We haven't had to make that decision yet as our schedule still has us shipping on time, but it's a possibility we have to plan for."
Have a crowdfunding offering you'd like to share? Submit an offering for consideration using our Submit a Tip form and we may share it on our site!