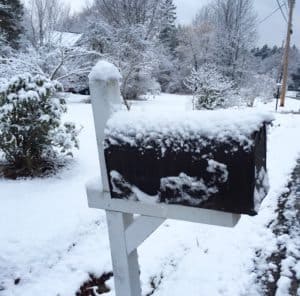 Carv is a wearable device that is designed to become your digital ski coach that was inspired by Olympic technology. Full disclosure: I am a dedicated snowboarder but at one point, back in the day, I was a skier. As time went on I realized that I would always be a mediocre skier but I could quickly become a decent boarder hence the shift to shredding.  Perhaps things would be different if Carv was around back then?
Carv is designed to deliver real-time coaching tips by connecting with your smartphone.  Pick a lesson and Carv will analyse and give you pointers to help you perfect your downhill skills – just listen in with your earbuds. This wearable tech is metric driven so you will have plenty of numbers to be able to evaluate how you are doing and how quickly you are advancing. The testimonials on this crowdfunding campaign are pretty impressive too.  Designed for all types of skiers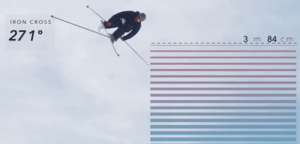 from casual types to competitive pros you just attach the hardware to the back of your boot and install the pressure sensing boot liners. Crowdfunding on Kickstarter 2 Carv trackers and 2 smart inserts will cost you $179 today (if you hurry). Expected to ship this coming November so ready for next year's ski season.  Perhaps the next iteration will be for boarders? Let us know..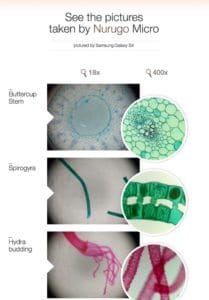 The smartphone (in my case my iPhone) is my camera of choice these days. The quality of images and ability to shoot photos in all sorts of situations continues to improve at a steady pace. Now Nurugo is taking the ubiquitous camera tech and making it small. By small I mean they have created an attachment that turns your iPhone into a microscope that can magnify up to 400x.  The Nurugo uses the light from the smartphone and leverages it to help illuminate the object you are photographing.   This is great for kids who are interested in science and pros on the go who want a quick visual of something without having to lug around overly expensive and unwieldy optics.
Crowdfunding on Kickstarter Nurugo is just $39 at the educational rate. Ships this coming May.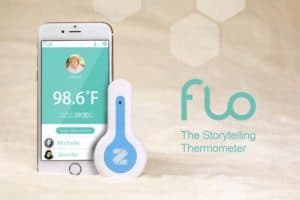 I remember when I was a kid and my parents wanted to take my temperature when I was ill. The old mercury filled glass stick came out as they attempted to stick it somewhere they could get an accurate read as to whether or not I had a fever. It's about time someone updated the temperature taking process and Flo does it by simply pointing the device close to a child's forehead. No struggle with getting underneath a tongue.
Flo uses an infra-red sensor to measure the temperature of kids and more. The Flo device pairs with your smartphone to easily track temperatures and trends over an extended period of time.
Flo can also be put to use for other tasks as well. Gauged the temperature of water or other liquids to make certain they are not too hot.
Crowdfunding on Kickstarter, Flo costs only $22. Scheduled to ship this coming May.
---
Carv analyses your skiing technique in real-time providing feedback on the slopes and detailed analysis between runs
Carv is the first wearable technology dedicated to skiing that speaks to you as you ski – it's your digital ski coach.
Inspired by Olympic technology, Carv gives you access to the feedback and knowledge that only elite skiers have had access to so far. With an extremely thin smart insert, Carv measures your motion and pressure distribution and relays feedback through your earphones in real-time.
Nurugo Micro is the smallest and lightest digital microscope with 400x magnification and high resolution.
We are all young explorers constantly striving to live in a new world full of pleasant surprises and opportunities that we would like to share with our family and friends.
Nurugo Micro is not only for the benefit of researchers, scientists or medical professionals. Inquisitive children and young students can now also be part of discovering the microscopic world.
Unleash the Scientist in you wherever you are while instantly sharing what you have discovered with the smallest microscope in the world via our Nurugo Box app.
Bluetooth non-contact thermometer that is fast and easy to use. timeline and photo tagging features turn data into meaningful moments
Flo is a new way of checking and monitoring body temperature, designed for parents by two dads. There are no wires, it does not make any body contact, and you get accurate readings instantly.
When babies are crying and they cannot explain why, you feel worried and need to find out if there is a fever. Flo is here to help! Simply point Flo within 1cm of your baby's forehead, press a button and Flo will give you an instant reading.
We understand that parents are overwhelmed and so have made the operation of Flo extremely simple; just press one button and you will know whether your child has a fever or not. And you don't even need to have a phone with you to use Flo, because it works independently and saves data for syncing.
Have a crowdfunding offering you'd like to share? Submit an offering for consideration using our Submit a Tip form and we may share it on our site!