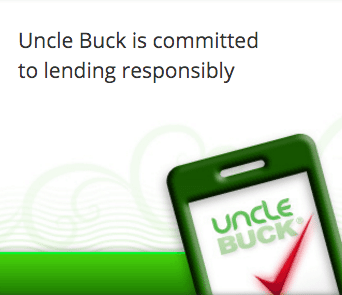 Uncle Buck, a short term or payday lender, has received Financial Conduct Authority authorisation (FCA), according to information provided by the platform.  Representatives state the FCA approval comes following extensive assessment of business practices and management. Uncle Buck has welcomed the increased regulation of the industry and is delighted to be part of a much healthier sector. The company is now targeting market growth by leveraging technology.
Steve Murray , senior partner at Uncle Buck, explained;
"This official authorisation of Uncle Buck and its management is a real feather in our cap and we hope it will further increase confidence in the business. Given the increased barriers to sector entry we consider ourselves well placed in a stabilising market to deliver short-term financial products within a compliant framework. It's been a long process and we can now fully focus on growing the business. In many ways the regulation has been good for the industry and has helped to improve its reputation as an alternative source of short-term finance to many people."
Uncle Buck has been operating since 2004 and has steadily grown the business by providing loans to people who do not have access to mainstream credit. The business has grown from a staff of 12 two years ago to more than 70, with further plans for expansion.  The online lender stated that successfully meeting the FCA's threshold conditions is an important milestone for the business and Uncle Buck believes that High Cost Short Term Credit (HCSTC) now has an appropriate place as a short term financial product. The company's continued investment in technology and new products means it is well placed for future growth.
Uncle Buck said it was "delighted to be part of a much healthier sector".