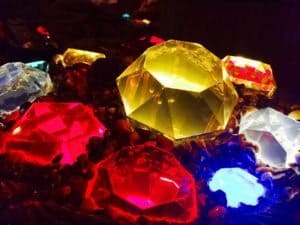 For such a large industry, I know of relatively few famous mining companies.  I've never been part of that world.  It isn't that the things they're doing aren't important, or that they don't have an impact on my life.  It's that in the past they've never tried to speak to me.  I haven't been part of their audience.
That's about to change.
The world's first equity crowdfunding portal for mining, Red Cloud Klondike Strike (RedCloudKS), has just launched, and I doubt the industry will ever be the same.  Because our company is frequently invited to speak at mining-related events we've had the opportunity to peek inside an insular industry and see it with an outsider's eyes, and we know that RedCloudKS's launch is timely and necessary.  Mining companies are adapting to a new way of doing business that leaves cronyism and a lack of transparency behind, and  RedCloudKS is at the forefront of this evolution.
RedCloudKS is fundamentally changing the way that mining companies think about investment, shareholder management, and transparency.  They're creating the environment for mining companies to go borderless, and to leverage a new generation of investors.  According to  RedCloudKS, mining companies are finding the traditional means of accessing the capital needed to fund exploration and development extremely difficult, if not impossible. On the other side of the coin, there is an abundance of enthusiastic investors with the desire and ability to directly invest in the mining sector but have limited opportunity to do so.
The mining industry has had a difficult few years, with lower commodity prices, slowed economic growth in China, and lowered investment, according to PwC's 2015 reports.  In a recent report issued by The Northern Miner,  RedCloudKS's President & CEO Chad Williams said;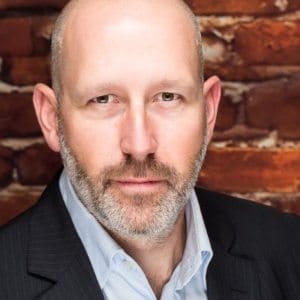 "There's never been as much capital in existence as there is right now – it just isn't flowing to our sector."
According to Williams: "for lowering fees, making the process easier, making the availability of information a lot easier, it's the Internet that's the solution. Crowdfunding will substitute the retail-investor (and institutional investors!) component of financing. It's here, it's happening and it's very, very exciting" said the report.
The mining industry is ripe for disruption, and  RedCloudKS is poised to bring it an entirely new demographic of investors.  It used to be an exclusive thing – mining companies seeking investment would go to the same people time and again – but baby boomers aren't investing like they used to, and millennial investors want to do so online. Enter  RedCloudKS.  Now mining companies can access capital from the largest generation in history, and investors can rest easy knowing that the companies they're investing in are completely transparent, expertly reviewed, and committed to building a close relationship with them.
According to  RedCloudKS, they're working to bridge this gap between investors and mining companies. This platform is about letting everyone, not just the small social circles on Bay Street, gain access to these types of security offerings.
Equity Crowdfunding for mining is here, and RedCloudKS marks the beginning of the new rush.
---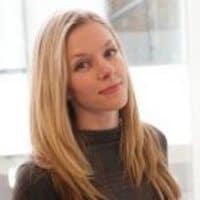 Darcy Brooks is Director of Marketing and Communications for KoreConX, which provides companies with the tools to navigate raising capital and shareholder management and communications. She has a Masters in Business Administration, and 6 years' experience working in crisis and strategic communications, PR, and marketing. She has worked on developing business strategies for a number of technology start-ups as well as established brands, is an active member of Startup Canada's Corporate Development team, and has acted as a consultant to large real estate companies and trade associations, advising on communications strategy and knowledge mobilization. Darcy is also involved with Ryerson University's Summer Company student entrepreneurship program as a mentor.

Sponsored Links by DQ Promote