Investment crowdfunding platform SyndicateRoom joined the London Stock Exchange today representing a significant push for disruptive finance. SyndicateRoom has emerged as a leading equity crowdfunding platform in the UK having raised over £45 million to date. The platform has always paired professional investors with retail investors thus providing a higher degree of validation for individuals interested in early stage companies. SyndicateRoom will now "bring crowdfunders to the IPO market".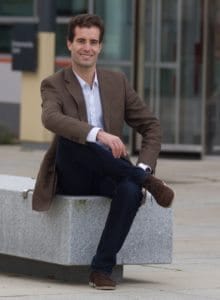 Gonçalo de Vasconcelos, CEO and co-founder of SyndicateRoom, commented on the event;
"SyndicateRoom has already built a large member base of online crowdfunding investors, helping to create a new equity-owning class – the mass affluent. We are now seeking to democratise access to the public market, widening the reach of IPO discounts and putting the public back into IPO. SyndicateRoom's move into the public equity market is another step in the evolution of the London Stock Exchange providing capital to growth companies, now with greater participation from individual investors."
The launch of SyndicateRoom's public equity capability means smaller investors will have the ability to participate in the IPO market and the opportunity to benefit from the same discounts as professionals for new equity issues.  The site received approved intermediary status for the £200 million IPO of HealthCare Royalty Trust Plc. This follows HealthCare Royalty Trust's application for admission of its shares to the premium listing segment of the Official List of the Financial Conduct Authority. SyndicateRoom is now the only equity crowdfunding platform that provides both public and private access but expect other platforms to follow.
SyndicateRoom explains that discounted placings are typically only offered to institutional investors. During the past two years, over £16.5 billion was raised on the LSE with an average 10% discount. That means £1.65 billion of value has been given to the traditional City of London investment community. SyndicateRoom seeks to spread this benefit to a wider range of investors and believes there is strong appetite for investment among individuals considered too small to be embraced by the advisor community.  SyndicateRoom states it will be providing the LSE with an important and a valuable new source of retail investor demand.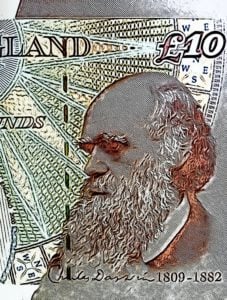 Tom Hinton, SyndicateRoom's Head of Capital Markets stated;
"At SyndicateRoom we believe that equality should be at the heart of equity investment. Giving the retail community access to the same benefits that institutional investors enjoy signals a strong starting point to achieving just that."
SyndicateRoom quoted platform member David Brown on the announcement. Brown said
"I've been investing for more than 25 years on the stock exchange and 15 years as a business angel and am incredibly excited about the prospect of having access to IPOs and private placings on a level playing field with institutional investors. It's fantastic to see SyndicateRoom leading the way, once again."
The announcement is indicative of the blurring of lines between private and public access to investment opportunity. Traditional barriers for smaller investors are being torn down giving better access for more promising investment opportunities as institutional money is pushed to share.

Sponsored Links by DQ Promote