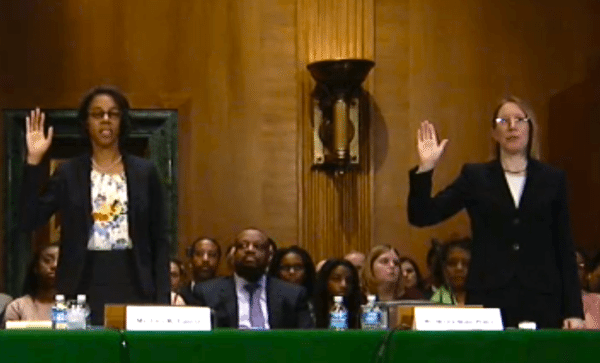 SEC nominees Hester Peirce and Lisa Fairfax each had the opportunity to share their perspectives with the Senate Banking Committee this week as part of the confirmation process.  Appointed by President Obama at the end of last year, both Peirce and Fairfax received tough questions from each side of the fence.  Peirce is a Republican appointee filling the void left by Daniel Gallagher.  Peirce is currently a fellow at the Mercatus Center at George Mason University but is no stranger to the halls of the SEC having previously been employed by the Commission.  Fairfax, a Democrat, is currently a law professor at George Washington University.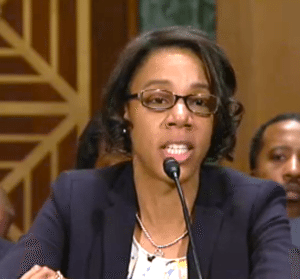 The questioning started as fairly polite and routine but things picked up as policy queries became more pointed and accusatory.
Senator Mike Rounds asked Fairfax about a brief that Fairfax signed pertaining to sale of guns at Wal-Mart and another brief regarding Hobby Lobby. Fairfax defended her positions regarding a broader issue of shareholder communication and fundamental corporate governance.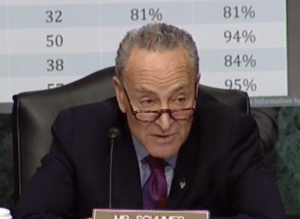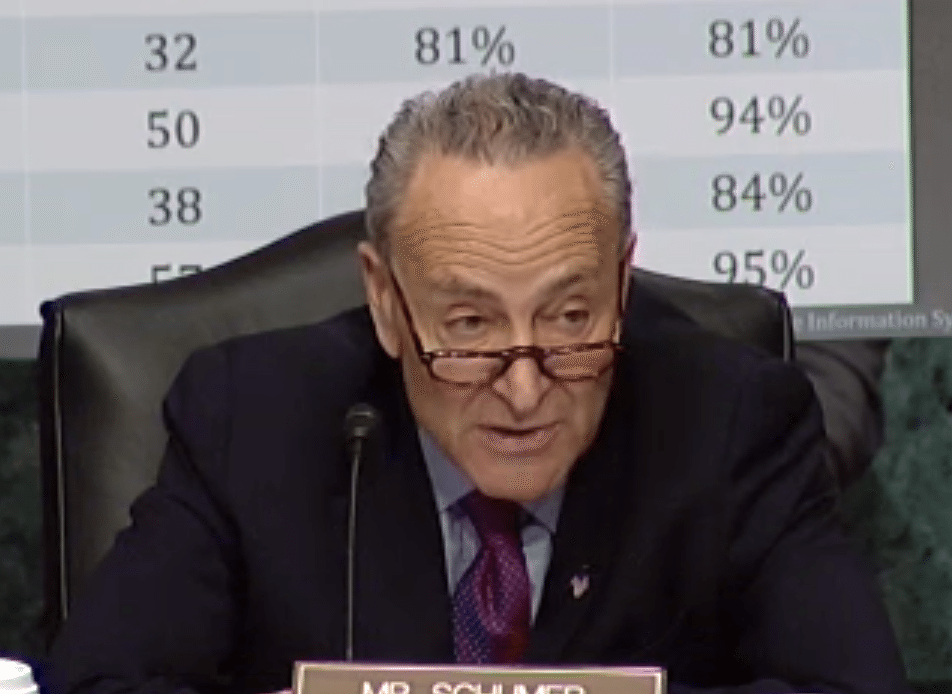 Senator Chuck Schumer hammered away at both appointees on the Citizens United decision and requiring corporations to disclose political spending. Schumer warned that if he received a "mushy answer" he would seriously consider being against the nominee because "campaign finance is killing us and I am very upset", stated Schumer.
Fairfax said the Commission cannot go against a Congressional mandate and dodged the question.  Peirce concurred by referencing appropriations language that blocks the SEC from acting on disclosure. Schumer was not satisfied with either answer. He stated he would request an answer in writing and that "right now I would be leaning against both your nominations given your answers."  Senator Bob Menendez stated he has similar reservations regarding the nominees as Senator Schumer.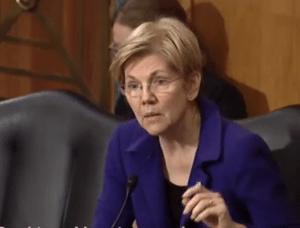 Senator Warren criticized Peirce on her opinion regarding Dodd-Frank. Warren mentioned specifically the Volcker rule. Warren quoted Peirce's belief that Congress should do "major surgery" on Dodd-Frank. Warren posed the question; "Should someone be placed in charge of laws they think are unnecessary and counter-productive?" Warren quoted Peirce as previously describing parts of Dodd-Frank as "pointless".
Peirce defended her opinion as her comments were written as an academic and not a regulator. Her objective was to work towards better protecting investors. But having been a regulator before, she understands the imperative of implementing rules as best as can be accomplished regardless of opinion. Warren accused Peirce of potential future obstruction and expressed her concern regarding her nomination.  Pierce reassured Warren she would effectively implement mandated rules.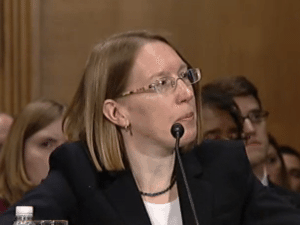 Peirce also took some questions regarding a paper she wrote regarding the operations of FINRA. Peirce explained there were some concerns and questions regarding the accountability of FINRA.  Asked if FINRA should be folded into the SEC or become a true SRO (self regulatory organization), Peirce said there were several options including the above along with reforming FINRA. Peirce said she has not formed an opinion as to the best approach but it would be something she would want to discuss with SEC staff, along with other Commissioners, if she was confirmed.
In response to a question from Senator Tom Cotton, Peirce said there was some concern that regulation was negatively impacting smaller firms versus larger firms which are better equipped to manage compliance requirements.
The judiciary committee is scheduled to reconvene next month to vote on the two SEC nominees. Expectations are for both individuals to move forward to a full vote.
The video of the hearing is embedded below.
---
Sponsored Links by DQ Promote